---
In order to provide you the best experience, all our products are made by master craftman with selected high-quality materials and everyone owns its unique positive meaning. We hope these meaningful items will bring you good luck and positive change.💕
Product Description
Bodhi Seed
♥ Wisdom ♥ Wake up ♥ Peace ♥ Keep away evil spirits ♥
Bodhi in sanskrit translates to "enlightened" or "awakenened," therefore the bodhi seed means "enlightened seed" . As an "enlightened" seed, many practitioners wear the bodhi seeds during their meditation practices to ultimately reach enlightenment.Bodhi is also a term in Buddhism to reflect a Buddha's understanding of the true nature of things.These dark-speckled seed beads have special meaning for all seekers of divine wisdom.
Invite bodhi seeds into your mindful practice and spiritual journey to enhance your awareness and connection.
Dzi Bead (hand painted)
♥ Wealth ♥ Health ♥ Protection ♥ Happiness ♥ Longevity

Dzi bead (Tib. གཟི།; pronounced "zee"; alternative spelling: gzi) is a type of stone bead of uncertain origin worn as part of a necklace and sometimes as a bracelet. Dzi beads are precious jewelry from Tibetan culture which is generally prized as protective amulets,these beads are believed to attract local protectors, dharmapalas or deities or maybe beneficial ghosts, ancestors or even bodhisattvas. Because of this, dzi beads are always treated with respect in Tibetan culture. Nine-Eye Dzi Bead is the symbol of The Nine Planets, It includes the activity of the Universe and the wisdom of the humanity. Nine-eyed beads is the most popular of all Dzis, brings all kinds of luck and blessings; protection, good health, purify negative energy expand intelligence and wisdom.It helps the investors with the successful development of new ideas in rolling in wealth.
Turquoise 
♥ Purification ♥ Serenity ♥ Protection ♥ Wisdom ♥ Balance ♥ Strength ♥ Friendship ♥ Love ♥ Positive thinking ♥ Sensitivity ♥
Turquoise is said to activate and balance the throat chakra. This is the center of speech and self-expression. It is said to help speak wisdom and truth clearly and help in knowing and understanding that every part of us is an element of our Divine self. Turquoise encourages us to accept ourselves and helps us release regrets and find self-acceptance.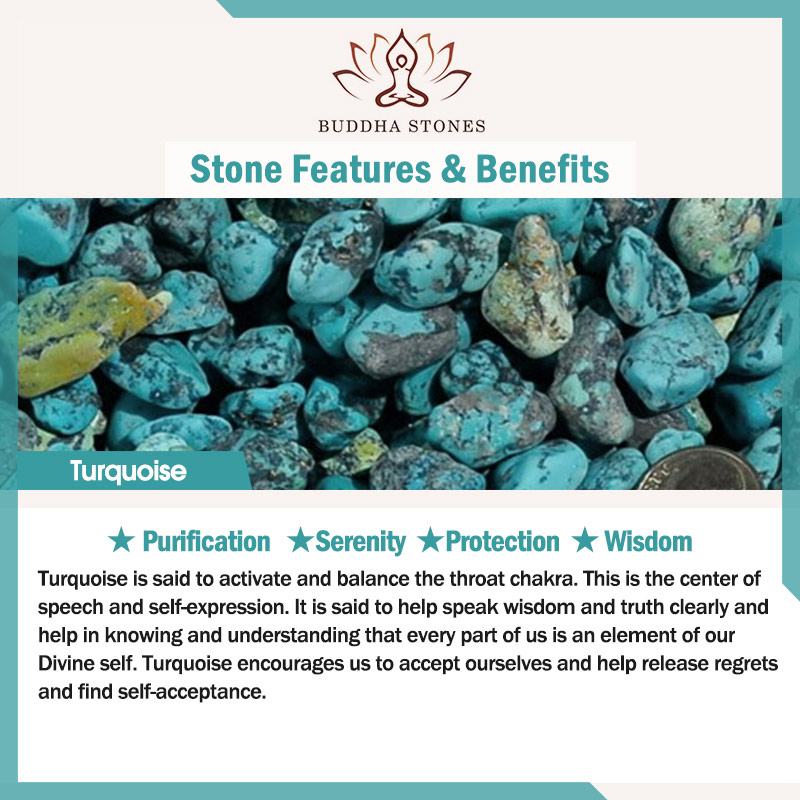 Citrine
♥ Happiness ♥ Prosperity ♥ Generosity ♥ Creativity ♥ Pleasure ♥ Protection ♥ Strength ♥ Alignment ♥ Confidence ♥ Stability ♥ Moderation ♥ Energy ♥ Comfort ♥ Success ♥ Truth ♥ Goodness ♥ Warmth ♥ Digestion ♥ Assimilation ♥ Enjoyment of life ♥ Spiritual growth ♥ 
Citrine energises every level of life.It cleanses the chakras and opens the intuition.Citrine is said to attract wealth, prosperity and success. It imparts joy, wonder, delight and enthusiasm. Raises self-esteem and self-confidence.Citrine promotes motivation, activates creativity and encourages self-expression.It is believed to release negative traits, depression, fears and phobias.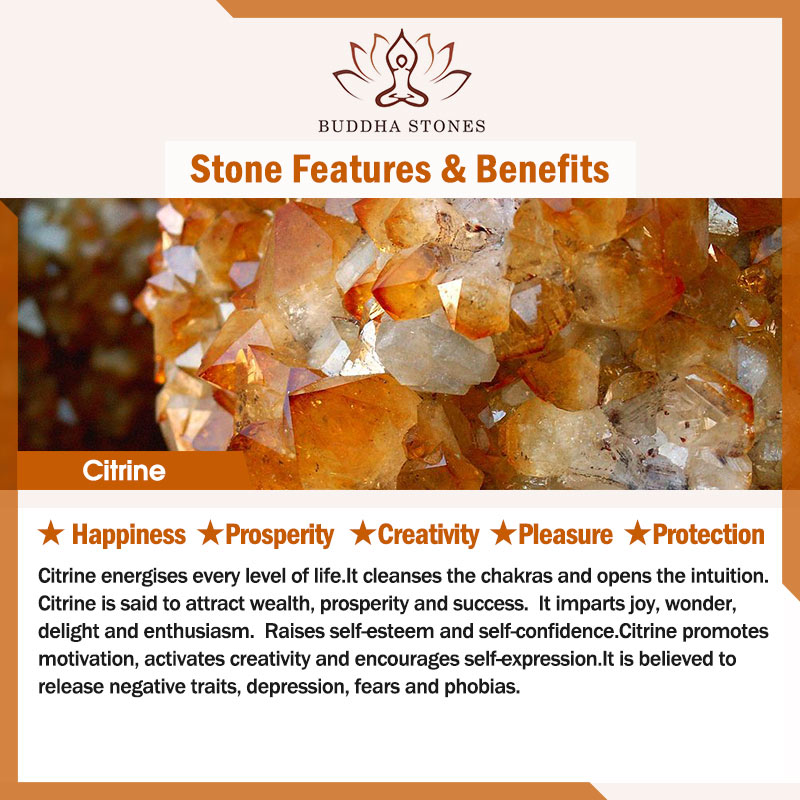 Specifications:
Item Type: Bracelet, Necklace, Mala
Bead Size: 6x8mm, 7x9mm, 8x10mm
Number of beads: 108
Length: 6x8mm 80cm, 7x9mm 95cm, 8x10mm 108cm
Gender: Unisex
Material: Bodhi Seed, Dzi Bead (hand painted), Turquoise, Citrine
Note:
1.Products are made of natural materials, please take off the product when you are ready to sleep or wash.
2.The above data is manual measurement, there is a slight deviation, please understand!
3.The materials used in all our products are naturally environmentally friendly.
4. These products are HANDMADE and NATURAL, therefore they may present some irregularities and due to lightning effects, the colour may slightly vary from the one shown in the picture.