---
In order to provide you with the best experience, all our products are made by master craftsmen with selected high-quality materials and everyone owns its unique positive meaning. We hope these meaningful items will bring you good luck and positive change.💕
Product Description
YIN YANG SYMBOL
♥ Balance ♥ Harmony ♥
YinYang, the two complementary forces that make up all aspects and phenomena of life. Yin is a symbol of earth, femaleness, darkness, passivity, and absorption. Yang is conceived of as heaven, maleness, light, activity, and penetration. In harmony, the two are depicted as the light and dark halves of a circle. Yin and yang are still important today in traditional Chinese medicine and Feng Shui. It is believed that to be healthy, one needs to balance the yin and yang forces within one's own body.
Koi Fish
♥ Luck ♥ Prosperity ♥ Wealth ♥ Success ♥
Fish has always been one of the most widely used good luck symbols that co-related to attract wealth and abundance in the Feng Shui world, because the word fish in Chinese (Yu) sounds like "Surplus", representing an overflow of good fortune. In addition, fish belong to the water element and in Chinese belief, water also symbolizes wealth and prosperity. Besides these, koi fish is also a symbol of success and determination. In addition, the koi is tied to the yin yang symbol. In fact, the black and white teardrops of the yin yang symbol are said to be representations of two koi, one male and one female. Therefore, a pair of koi is often used as a good luck symbol for a happy marriage.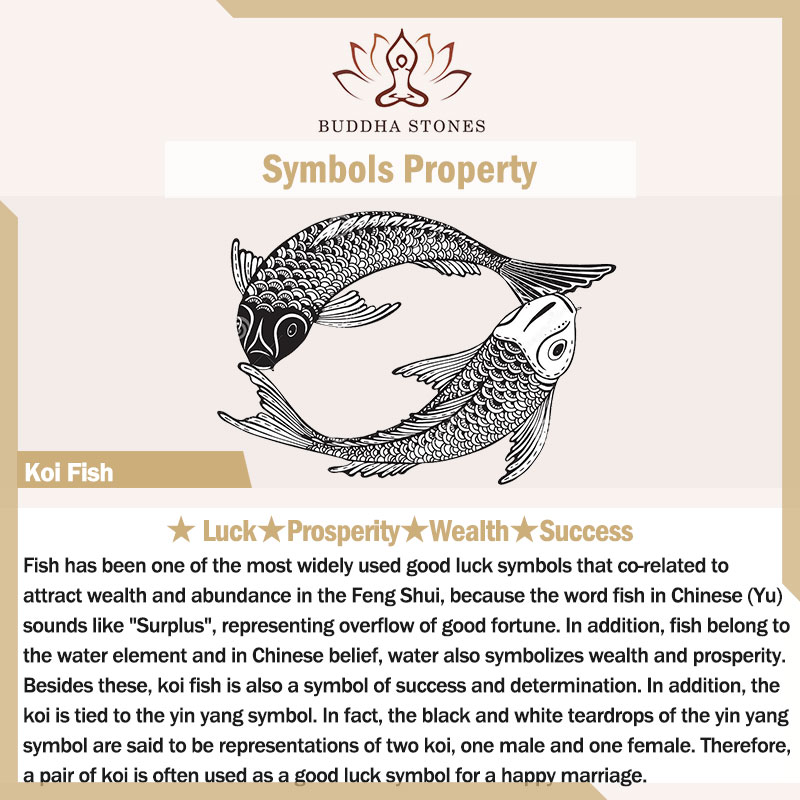 Silver
♥ Calm ♥ Balance ♥ Blessing ♥ Protection ♥ Keep away evil spirits ♥
Silver has relatively stable chemical properties and is not easy to deteriorate. At the same time, silver also has certain effects on the human body. Silver is one of the seven treasures of Buddhism. Wearing silver jewelry can protect you from evil spirits. Silver can sterilize and reduce inflammation, detoxify and maintain health, and prolong life. Long-term use can accelerate metabolism and enhance resistance.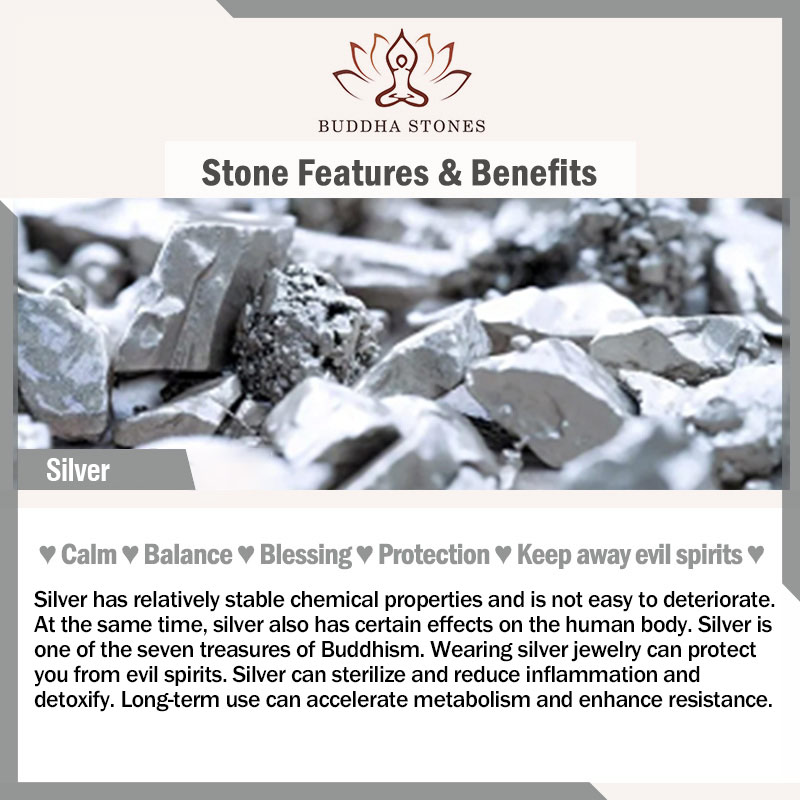 Specifications:
Item Type: Bracelet
Wrist Circumference: 14-16cm
Width: 5mm
Material: 990 Sterling Silver
Weight: 17g
Note:
1. Products are made of natural materials, please take off the product when you are ready to sleep or wash.
2. The above data is manual measurement, there is a slight deviation, please understand!
3. The materials used in all our products are naturally environmentally friendly.
4. These products are HANDMADE and NATURAL, therefore they may present some irregularities and due to lighting effects, the color may slightly vary from the one shown in the picture.