---
In order to provide you the best experience, all our products are made by master craftman with selected high-quality materials and everyone owns its unique positive meaning. We hope these meaningful items will bring you good luck and positive change.💕
Product Description
Buddha Symbol
♥ Compassion ♥ Serenity ♥
Although this symbol may be religiously associated, its potency and applicative virtues are transferred on a boundless culture with no specific religion or nation. The Buddha's enlightenment is omnipresent, giving us the strength to fulfill our dreams and reach our full potential.
"Lucky" is the word often connected to this calming symbol, as it infuses you with exceptional fortune and clear mind, letting you assess possibilities, chances, and the future from a blank canvas. Mindfulness becomes a natural way of thinking.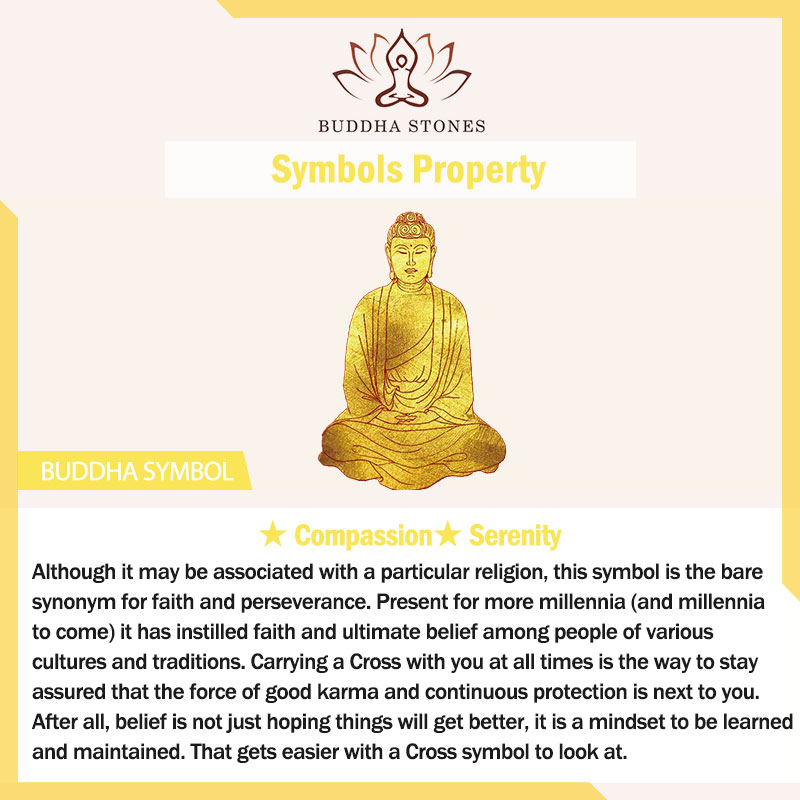 AVALOKITESVARA SYMBOL
♥ Wealth ♥ Success ♥ Harmony ♥ Keep away evil spirits ♥
Avalokiteshvara (अवलोकितेश्वर) is one of the four great bodhisattva in Buddhism. Buddhism considers Avalokitesvara to be a bodhisattva of great compassion, saving and liberating all living beings in distress. Wearing a Avalokiteshvara pendant for a long time can wash away the distracting thoughts in people's hearts and make people feel peaceful. There has been a saying that "men wear Avalokiteshvara and women wear Buddha". Many men pursue careers to be promoted, and Avalokiteshvara (Guan Yin in Chinese) is homophonic in "Guan Yin (Official)", so many men choose to wear Avalokiteshvara pendants to bless their official career.
Copper
♥ Balance ♥ Self Care ♥ Healing ♥ Wealth ♥ Luck
Copper metal is a good conductor of heat and electricity. Spiritually, it also grounds and transfers vibration frequencies from the physical realm to the spiritual one, and vice versa. As a result, you can channel and communicate with higher dimensional beings, cleanse your aura, mind, and find out information from the spiritual world. Copper metal is the giver of positivity and goodness, as well as the bringer of good luck in various endeavors. It attracts money, prosperity, and all-round abundance.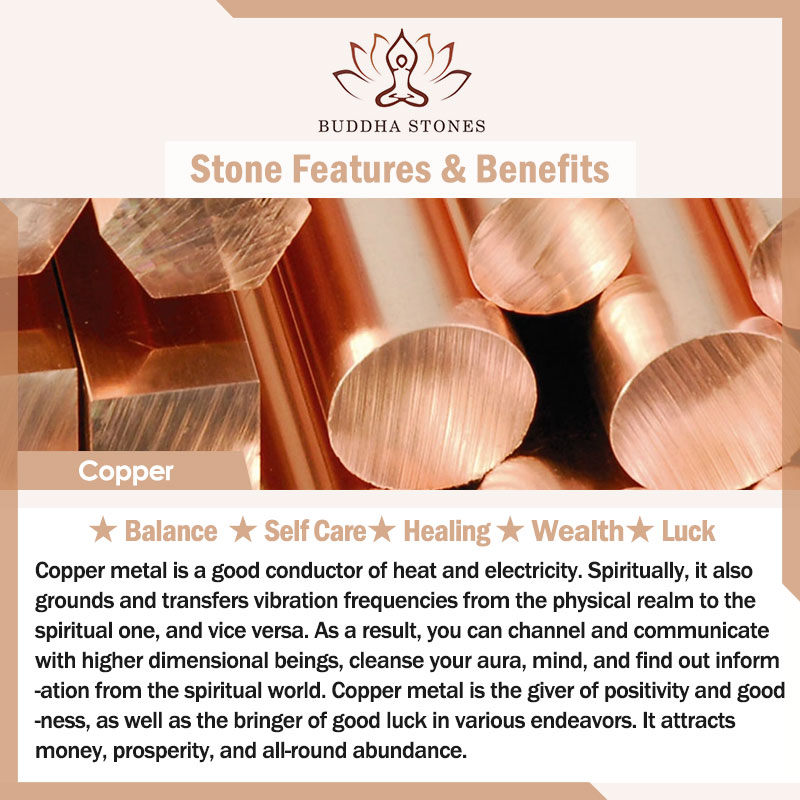 Specifications:
Item Type: Necklace
Pendant Length: 45cm
Pendant Size: 4.5*3.5cm (Height*Width)
Material: Copper
Note:
1.Products are made of natural materials, please take off the product when you are ready to sleep or wash.
2.The above data is manual measurement, there is a slight deviation, please understand!
3.The materials used in all our products are naturally environmentally friendly.
4. These products are HANDMADE and NATURAL, therefore they may present some irregularities and due to lightning effects, the colour may slightly vary from the one shown in the picture.