---
In order to provide you with the best experience, all our products are made by master craftsmen with selected high-quality materials and everyone owns its unique positive meaning. We hope these meaningful items will bring you good luck and positive change.💕
Product Description
Black Onyx
♥ Protection ♥ Fortune ♥ Support ♥
Black Onyx is a stone that offers up powerful vibrations of protection, strength, focus, and willpower. This stone is here to continuously push you forward in your life. Black Onyx not only will give you a jolt of energy to get up and start pursuing your dreams, but also protect you on your new journey.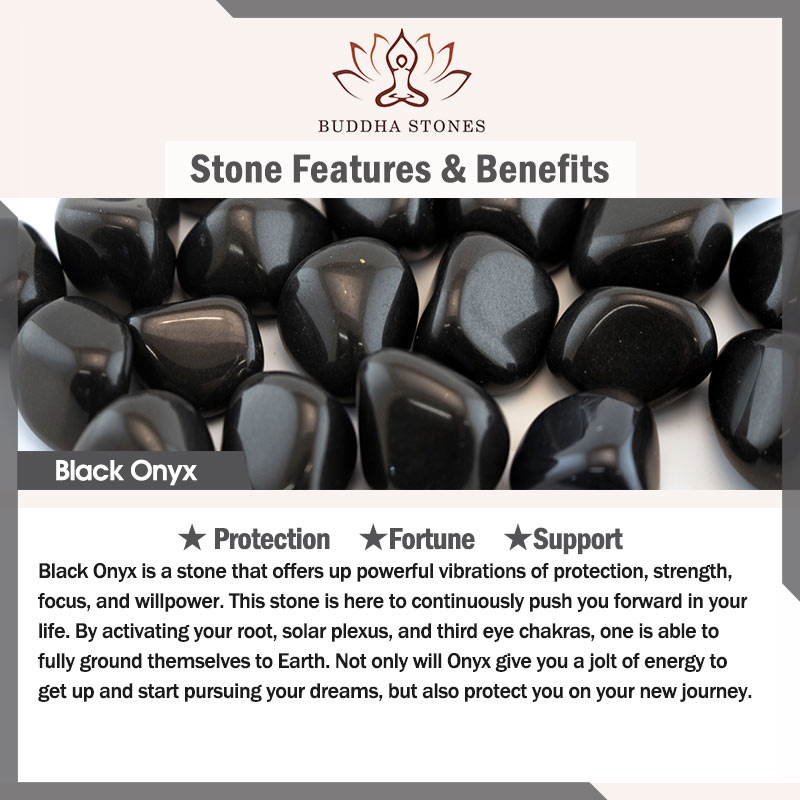 Blue Crystal
♥ Peace ♥ Serenity ♥ Healing ♥
Blue crystals are heaven-sent. These gems feel so healing because of their high frequency and positive vibrational energy. Instantly soothing, just keeping a blue crystal close by brings respite, feelings of peace, and a promise that you get to speak your truth without fear of judgment. There are many different blue crystals out there and some come laced with sweet and gentle healing whereas others are mystical and lofty in their lyrical vibrations.
Eagle's Eye Stone
♥ Courage ♥ Confidence ♥ Positive ♥ Calm ♥
Eagle's eye stone is a blue variant produced by tiger's eye stone. It is usually blue and gray-blue and looks like an eagle eye, it gives people a very mysterious feeling, so it is called Eagle's eye stone. The Eagle's eye stone has a very special function, which is to accelerate the formation of things. For example, the desire of the individual's heart can also be accelerated with the help of this characteristic of the Eagle's eye stone. Eagle's eye stone can also inspire personal courage, bring you confidence, firm belief, make people brave, and bring a positive outlook on life and spirit of doing things.
Tiger Eye
♥ Protection ♥ Courage ♥ Strength ♥ 
Tiger's Eye is a stone to release your fears, anxieties, self-loathing, and unlock hidden talents.
It's the stone that can give you courage, strength of mind, and self-confidence to tackle anything that will come your way.
Besides, it serves as the spiritual compass that guides you towards the light, helping you harness the powers of the universe in whatever you set out to do, whether it's matters of the heart or the boldest career ambitions.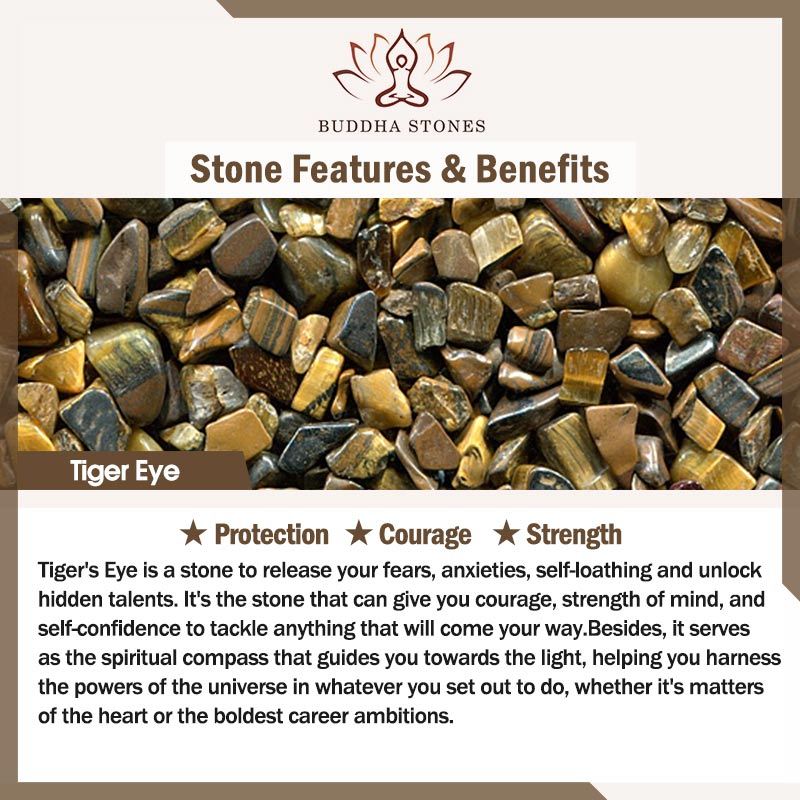 Specifications:
Item Type: Bracelet
Gender: Unisex
Band type: premium elastic string
Wrist Circumference: 15-20cm
Bead size: 8 mm
Material: Black Onyx, Blue Crystal, Eagle's Eye Stone, Tiger Eye, Blue Tiger Eye, White Jade, Alloy
Note:
1. Products are made of natural materials, please take off the product when you are ready to sleep or wash.
2. The above data is manual measurement, there is a slight deviation, please understand!
3. The materials used in all our products are naturally environmentally friendly.
4. These products are HANDMADE and NATURAL, therefore they may present some irregularities and due to lighting effects, the color may slightly vary from the one shown in the picture.