---

Millions of Dogs Are Crying For Help: 

According to the World Health Organization, there are over 200 million homeless, starving, and neglected dogs across the world that need our help. Having no one to turn to, these vulnerable,voiceless creatures will continue to suffer. we can't save them all, but we can do better. For the animals, their life is a constant fight for survival.

A Symbol Of Your Unconditional Love: 

The bracelet will serve as a reminder of your unwavering commitment to making a difference to the lives of dogs that need it the most, and that you did your part to help end the suffering of dogs across the globe.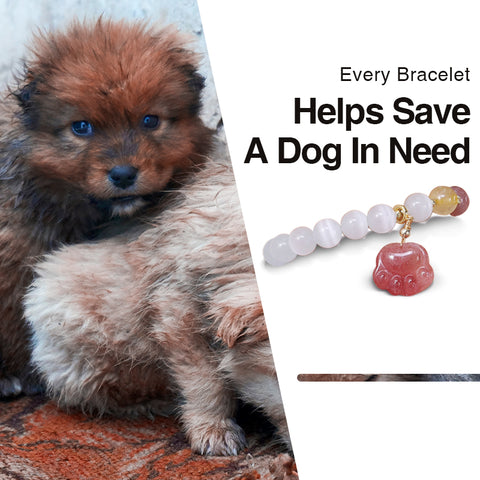 Be The Hero That Saves A Dog ln
Help us provide food, shelter, medical care, and love to dogs across the world. By purchasing just one "Save A Dog" Bracelet you will provide aid to desperate, struggling dogs inneed of care. With every purchase a portion of the proceeds are donated to animal rescue groups across the globe.
You can see the non-profit organizations we have donated to below.

Product Details:
Item Type: Bracelet
Band type: premium elastic string
Wrist Circumference: 15-20cm
Material: Chrysoberyl, Strawberry Quartz
Weight: 16.7g