---
In order to provide you the best experience, all our products are made by master craftman with selected high-quality materials and everyone owns its unique positive meaning. We hope these meaningful items will bring you good luck and positive change.💕
Product Description
Turquoise
♥ Purification ♥ Serenity ♥ Protection ♥ Wisdom ♥ Balance ♥ Strength ♥ Friendship ♥ Love ♥ Positive thinking ♥ Sensitivity ♥
Turquoise is said to activate and balance the throat chakra. This is the center of speech and self-expression. It is said to help speak wisdom and truth clearly and help in knowing and understanding that every part of us is an element of our Divine self. Turquoise encourages us to accept ourselves and help release regrets and find self-acceptance.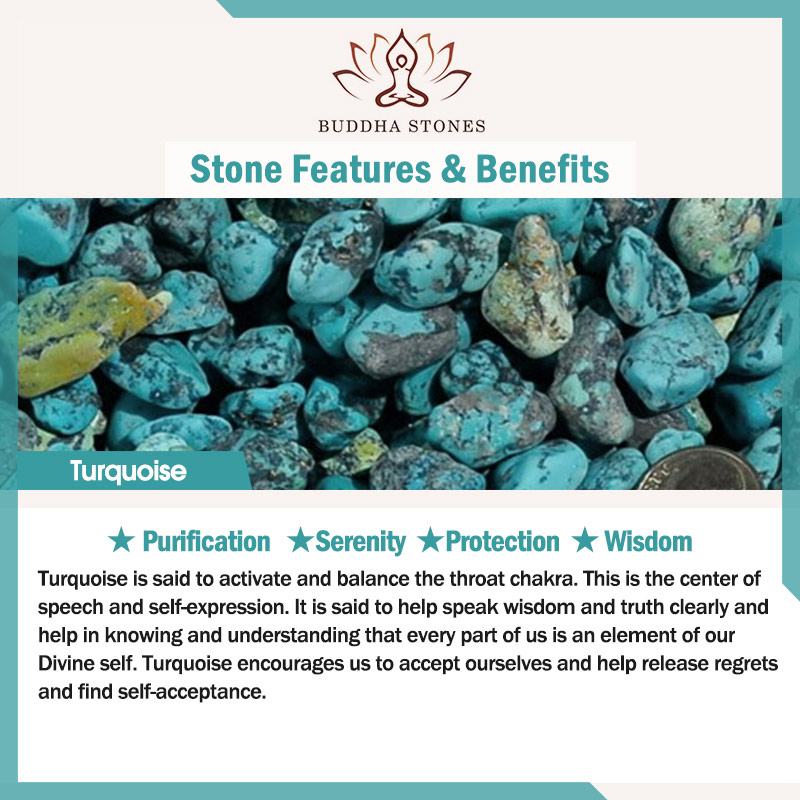 Red Turquoise
♥ Luck ♥ Hope ♥ Passion ♥ Warm ♥
Tibetans believe that red and turquoise are the incarnation of Tibetan faith and the embodiment of gods, possessing irresistible power and can bring good luck to people. Wearing red and turquoise can make people full of hope and vitality, more cheerful, optimistic, and warm.
Lazurite
♥ Balance ♥ Serenity ♥ Positive ♥ Self Care ♥
Lazulite will help you strike a balance between the various chakras in your body. It will also help you maintain your peace of mind. This crystal will increase your powers of focus and concentration and give you peace, increase your self-respect, maintain your balance in life, and relieve the tension in your body. It will infuse you with positive, uplifting spiritual energies.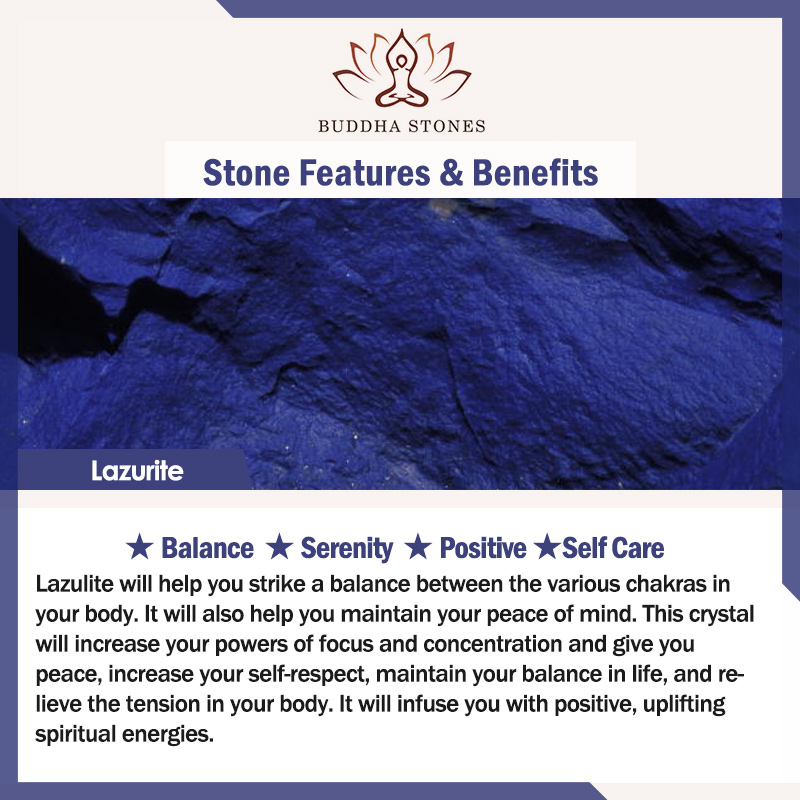 Yellow Agate
♥ Courage ♥ Happiness ♥ Success ♥
Yellow Agate is a stone that strengthens courage, confidence, and happiness in your life. It is believed to improve mental clarity. It attracts prosperity and success, while also encouraging creativity and optimism. Yellow Agate harmonizes yin and yang energy in the body. It encourages the assimilation of life experiences and facilitates stable spiritual growth. It is a spiritual stone, bringing your spiritual experiences into everyday reality.
Copper
♥ Balance ♥ Self Care ♥ Healing ♥ Wealth ♥ Luck
Copper metal is a good conductor of heat and electricity. Spiritually, it also grounds and transfers vibration frequencies from the physical realm to the spiritual one, and vice versa. As a result, you can channel and communicate with higher dimensional beings, cleanse your aura, mind, and find out information from the spiritual world. Copper metal is the giver of positivity and goodness, as well as the bringer of good luck in various endeavors. It attracts money, prosperity, and all-round abundance.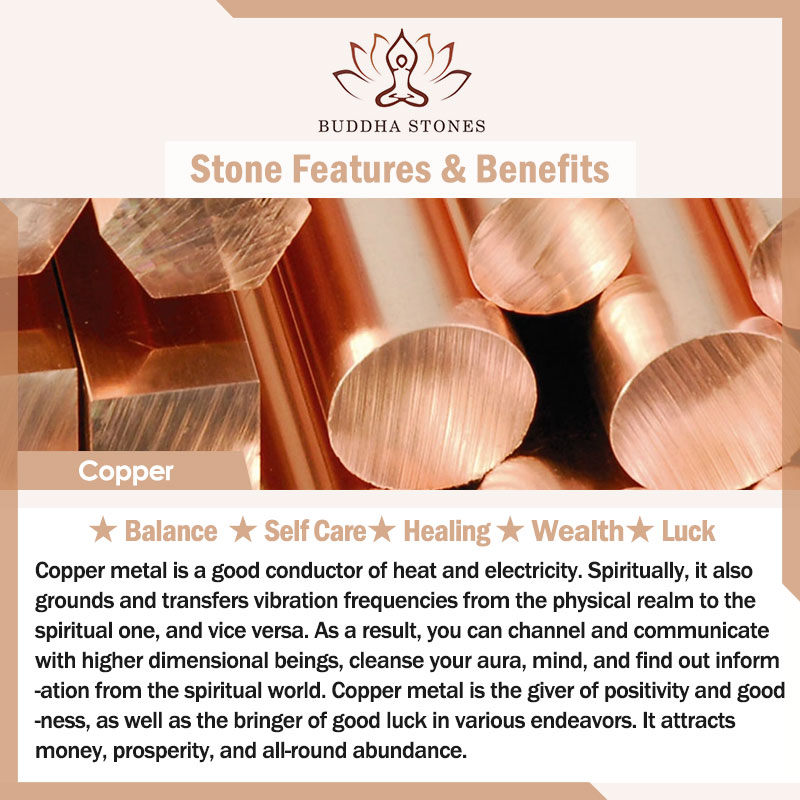 Specifications:
Item Type: Bracelet
Length: 18.5cm
Material: Turquoise, Red Turquoise, Lazurite, Yellow Agate, Copper
Note:
1.Products are made of natural materials, please take off the product when you are ready to sleep or wash.
2.The above data is manual measurement, there is a slight deviation, please understand!
3.The materials used in all our products are naturally environmentally friendly.
4. These products are HANDMADE and NATURAL, therefore they may present some irregularities and due to lightning effects, the colour may slightly vary from the one shown in the picture.