---
In order to provide you the best experience, all our products are made by master craftman with selected high-quality materials and everyone owns its unique positive meaning. We hope these meaningful items will bring you good luck and positive change.💕
Product Description
Peace Buckle Meaning
The meaning of peace buckle is peace, peace buckle outer ring is round, a symbol of the vast world chaos; The inner circle is also round, symbolizing our inner peace and peace.
From the appearance, the outer ring is round, and the inner ring is also round. The whole body gives a sense of sleekness.
The shape of the peace buckle is a big circle, which contains the combination of a small circle and two circles, which perfectly symbolizes the tolerance and generosity of people.
The peace buckle is shaped like a copper coin, which means that money is coming from all directions.
The peace buckle is smooth and smooth as a whole, which means that everything is complete, and the family is happy.
Six True Words 'Om Mani Padme Hum'
♥ Love ♥ Focus ♥ Wisdom ♥ Purity ♥ Peace ♥ Creativity ♥
These Six True Words 'Om Mani Padme Hum-are the most common mantra in Tibet. This mantra produces the sound and vibration, which allows you to feel at one with the universe. The mantra is considered to have high spiritual and creative power.
Om means the vibration of the universe, symbolizes one's impure body, speech and mind.
Ma Ni means the jewel, symbolizes factors of the method, compassion, and love, the altruistic intention to become enlightened.
Pad Me means lotus and symbolize wisdom.
Hum means inseparability; symbolizing purity and can be achieved by the unity of method and wisdom. This chant brings you joy and peaceful vibrations and, supposedly, contained in this verse, is the truth of the nature of suffering and how to remove its causes.
LOTUS SYMBOL
♥ Enlightenment ♥ New Beginning ♥ 
Delicate and ravishing, the Lotus represents purity, rebirth, and getting through tough times. Just like the flower itself, the Lotus symbol is embodied with the strength to go past the mud, water, and then elegantly emerge from the depth. That is a capability that can be replicated in life - there will always be tough, murky times, but everything eventually resolves.
Lotus will remind you to have faith and persevere, as hardships do not last forever. Enlightenment awaits and you should just remain patient and resilient. Both subtle and strong, this symbol is a contradiction, reminding us that compassion and emotional intensity is not a sign of weakness.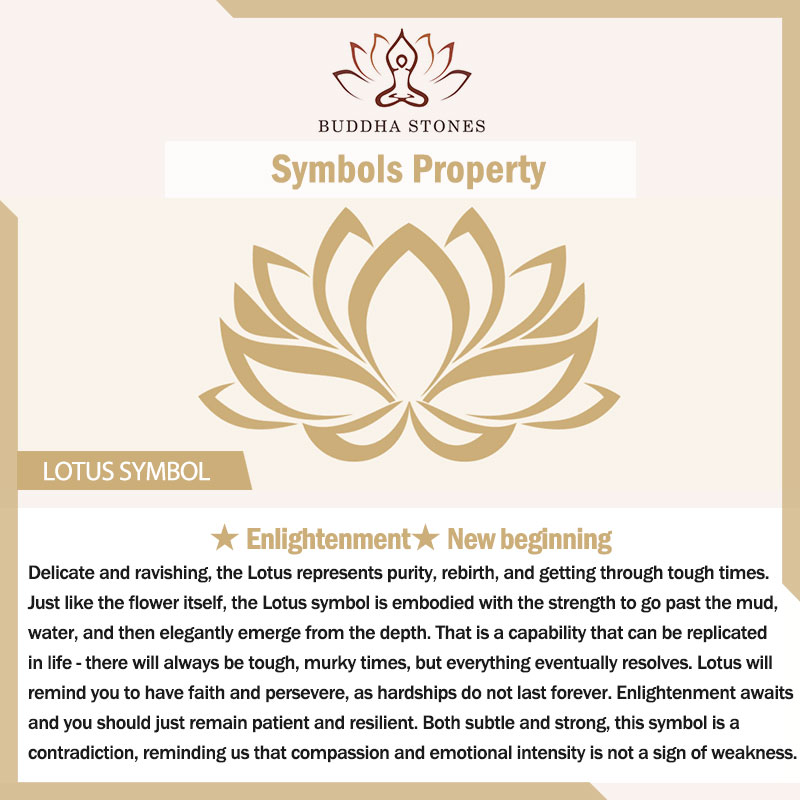 Specifications:
Item Type: Necklace
Gender: Unisex
Pendant Size: 30*5mm
Necklace Length: 60cm
Material: Copper
Weight: 32g
Note:
1.Products are made of natural materials, please take off the product when you are ready to sleep or wash.
2.The above data is manual measurement, there is a slight deviation, please understand!
3.The materials used in all our products are naturally environmentally friendly.
4. These products are HANDMADE and NATURAL, therefore they may present some irregularities and due to lightning effects, the colour may slightly vary from the one shown in the picture.