---
In order to provide you the best experience, all our products are made by master craftman with selected high-quality materials and everyone owns its unique positive meaning. We hope these meaningful items will bring you good luck and positive change.💕
Product Description
Red Agate
♥ Logical thinking ♥ Self-acceptance ♥ Confidence ♥ Calm ♥
Red agate can improve logical thinking and help make key decisions. It is a good material for calm and stability and helps self-analysis. It can induce self-acceptance and self-confidence, and heal anger. It greatly helps people with traumatic disorders.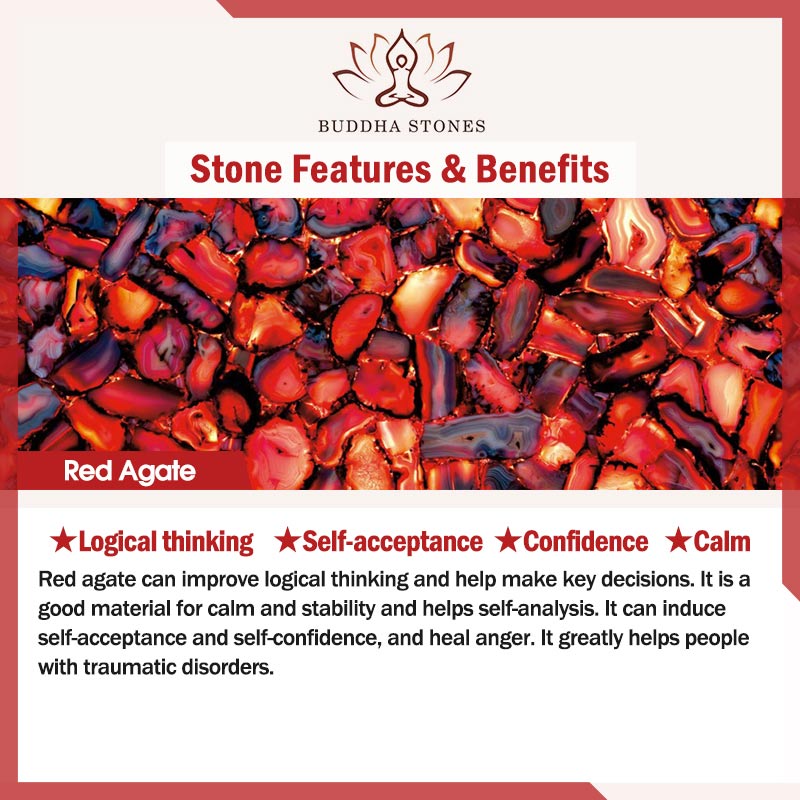 SARASVATI SYMBOL
 ♥ Wisdom ♥ Intelligent ♥ Eloquent ♥
Sarasvatī (सरस्वती) is an important protector and deity of Buddhism, and a goddess of eloquence and wealth. She can make sentient beings gain wisdom and be good at debate. Sarasvatī is also one of the "Eighteen Treasures" of Tibetan Buddhism, guarding those who hold the "Suvarṇaprabhāsasūtram (सुवर्णप्रभासोत्तमसूत्रेन्द्रराज)".
BODHISATTVA TARA SYMBOL
♥ Hope ♥ Calm ♥ Protection ♥ Keep away evil spirits ♥
Bodhisattva Tara (तारा) is a religious figure, the incarnation of Guanyin Bodhisattva. Bodhisattva Tara is green all over, the color of the division of Tibetan Buddhism, symbolizing life and hope. Bodhisattva Tara is known for saving people from disasters. In Tibet, the responsibility of saving the eight difficulties is unique to Bodhisattva Tara, so she is also called the rescue of the eight difficulties. When reciting the Bodhisattva Tara mantra, you must concentrate and chant with a sincere heart, and you should be dressed neatly in order to achieve a better healing effect.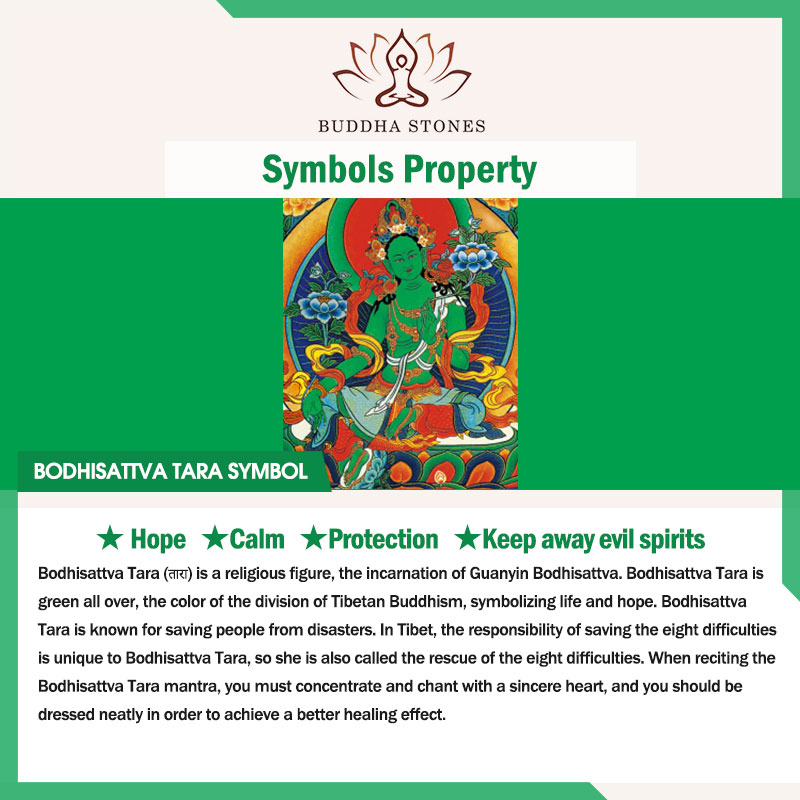 AVALOKITESVARA SYMBOL
♥ Wealth ♥ Success ♥ Harmony ♥ Keep away evil spirits ♥
Avalokiteshvara (अवलोकितेश्वर) is one of the four great bodhisattva in Buddhism. Buddhism considers Avalokitesvara to be a bodhisattva of great compassion, saving and liberating all living beings in distress. Wearing a Avalokiteshvara pendant for a long time can wash away the distracting thoughts in people's hearts and make people feel peaceful. There has been a saying that "men wear Avalokiteshvara and women wear Buddha". Many men pursue careers to be promoted, and Avalokiteshvara (Guan Yin in Chinese) is homophonic in "Guan Yin (Official)", so many men choose to wear Avalokiteshvara pendants to bless their official career.
Specifications:
Item Type: Necklace, Pendant
Gender: Unisex
Material: Alloy, Red Agate
Note:
1.Products are made of natural materials, please take off the product when you are ready to sleep or wash.
2.The above data is manual measurement, there is a slight deviation, please understand!
3.The materials used in all our products are naturally environmentally friendly.
4. These products are HANDMADE and NATURAL, therefore they may present some irregularities and due to lightning effects, the colour may slightly vary from the one shown in the picture.