---
In order to provide you the best experience, all our products are made by master craftman with selected high-quality materials and everyone owns its unique positive meaning. We hope these meaningful items will bring you good luck and positive change.💕
Product Description
Small Leaf Red Sandalwood
♥ Longevity ♥ Balance ♥ Calm ♥ Sooth ♥ Relaxation ♥ Keep away evil spirits ♥ Protection ♥
Small leaf red sandalwood has the effects of avoiding evil and protecting peace, eliminating disasters and relieving evil, eliminating evil and gathering wealth, changing Feng Shui, providing the gods of Buddha's spiritual cultivation, and curing diseases and relieving evil. In the "Compendium of Materia Medica", it is described that Pterocarpus striata has calming heart, soothing nerves, relaxing muscles and blood, anti-inflammatory and pain-relieving effects. Wearing small leaf red sandalwood jewelry can have incredible magical powers and inductions, such as enhancing immunity, preventing aging, stabilizing heart rate, improving insomnia and other medicinal effects.
Ebony Wood
♥ Balance ♥ Calm ♥ Peace ♥ 
The Ebony wood is one of the most valuable and spiritual woods in the old world, considered as a very grounding element, non-decrement and pure. The ebony-wood is believed to be one of the best woods for protection from negative people and energies, considered very useful in the seeking of spiritual strength and exploring intuition and emotion. Many people use ebony wood as a spiritual benefit and can help bring peace and calmness to one.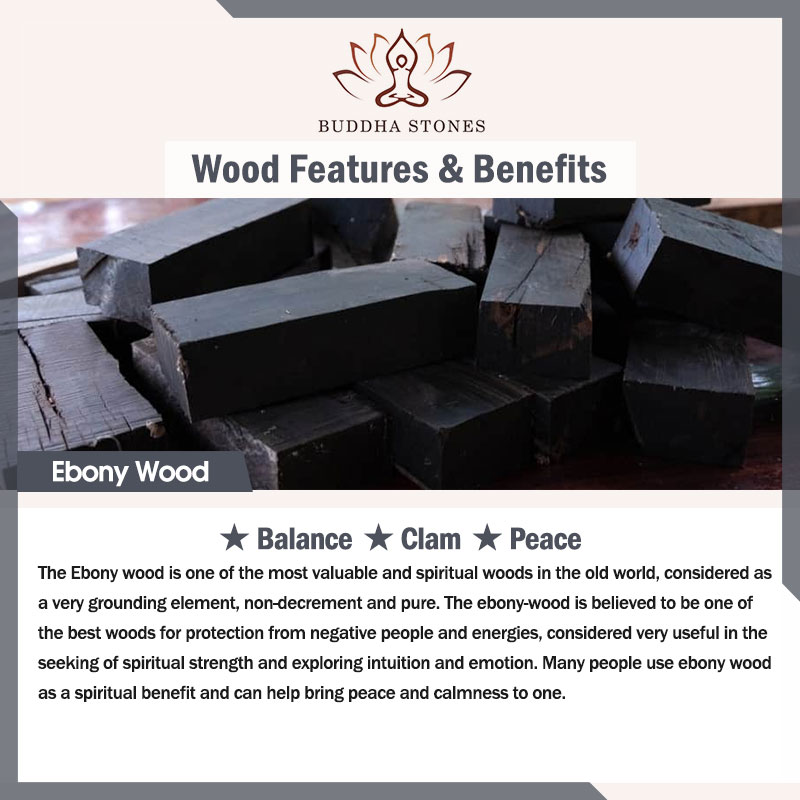 Lion
♥ Courage ♥ Wisdom ♥ Strength ♥ Enlightenment ♥
As the name implies, a power animal can empower you with their most dynamic traits. So, if you want to transform an area of your life, mediate on the attributes that the power animal represents. Lion symbolism and meaning include majesty, courage, strength, protection, family, wisdom, and other admirable traits.
In Buddhist teachings, lions symbolized enlightenment because they roamed freely and without fear. For the practitioners of the Dharma, this symbolized an enlightened person who walks with a pure mind that is not contaminated with delusions. In addition, like the lion, the enlightened ones have achieved the power to subdue all beings – only with wisdom, compassion, and love.
Specifications:
Item Type: Bracelet
Bead Size: 8*8mm
Material: Small Leaf Red Sandalwood, Ebony
Note:
1.Products are made of natural materials, please take off the product when you are ready to sleep or wash.
2.The above data is manual measurement, there is a slight deviation, please understand!
3.The materials used in all our products are naturally environmentally friendly.
4. These products are HANDMADE and NATURAL, therefore they may present some irregularities and due to lightning effects, the colour may slightly vary from the one shown in the picture.