---
In order to provide you with the best experience, all our products are made by master craftsmen with selected high-quality materials and everyone owns its unique positive meaning. We hope these meaningful items will bring you good luck and positive change.💕
Product Description
Black Peach Wood
♥ Ward off evil spirits ♥ Wealth ♥ Luck
In ancient China, the northeast direction was known to be the devil's gate position. Therefore, two deities namely Shen Du and U Lei took charge of the area to prevent any evil spirits from entering the human realm. They were protected under a branch of the gigantic peach tree. Whenever they see any ghost entering the human realm, they will tie the ghosts with hemp strings and throw them into a forest to be eaten by tigers. Since then, all ancient Chinese houses would have two panels carved from peach wood to be hung on doors to drive away evil spirits. Therefore, peach wood is considered to have the functions of lucky, warding off evil spirits, and attracting wealth in traditional Chinese culture.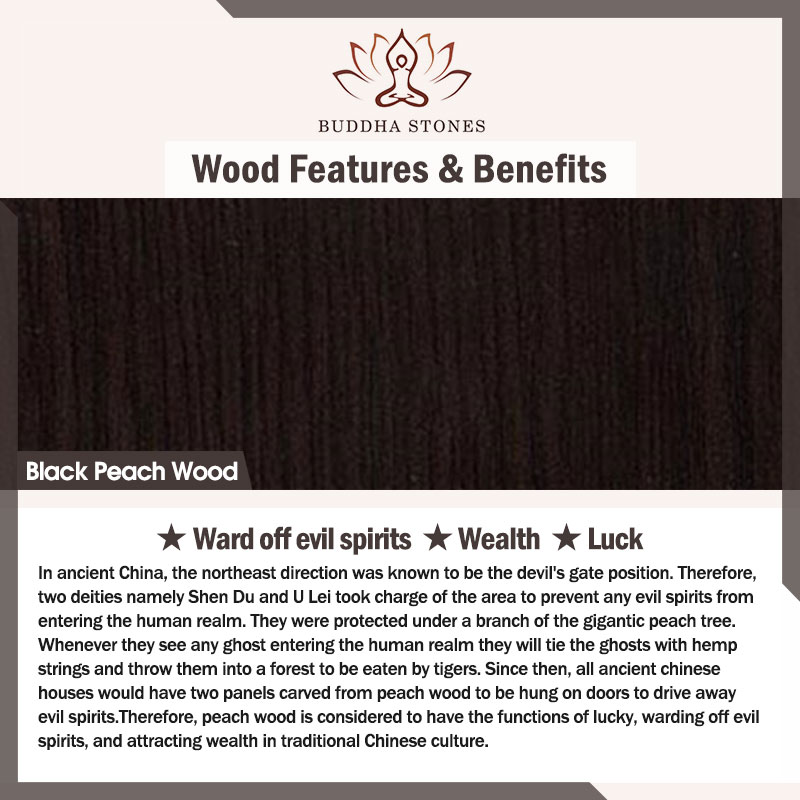 Six True Words 'Om Mani Padme Hum'
♥ Love♥Focus Wisdom♥Purity♥Peace♥Creativity ♥
TheseSixTrueWords'Om Mani Padme Hum-are the most common mantra in Tibet. This mantra produces the sound and vibration which allows you to feel at one with the universe. The mantra is con sidere to have high spiritual and creative power.0m means the vibration of the universe,symbolizes ones impure body,speechand mindMa Ni means thejewel,symbolizes factors of the method,com passion,and love,the altruistic intention to become enlightenedPad Me means lotus and symbolizes wisdom.Hummeans inseparability;symbolizing purity and can beachieved by the unity of method and wisdomThis chant brings you joy and peaceful vibrations and supposedly,contained in this verse is the truth of the nature of suffering and how to remove its causes.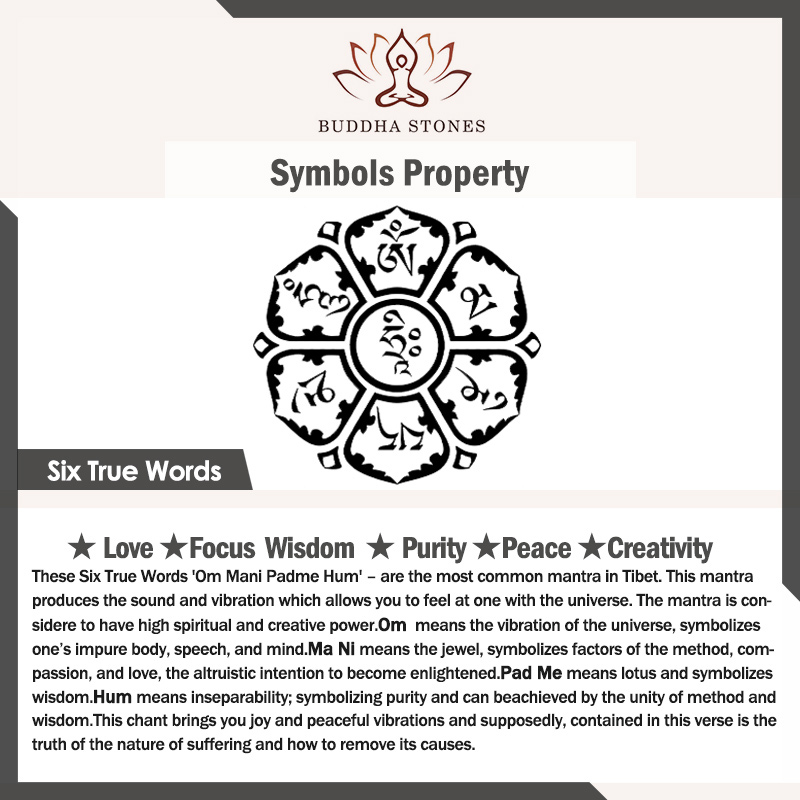 Specifications:
Item Type: Bracelet
Bead Size: 12mm
Wrist Circumference: 15-17cm
Band type: Elastic
Material: Black Peach Wood, 999 Sterling Silver
Note:
1. Products are made of natural materials, please take off the product when you are ready to sleep or wash.
2. The above data is manual measurement, there is a slight deviation, please understand!
3. The materials used in all our products are naturally environmentally friendly.
4. These products are HANDMADE and NATURAL, therefore they may present some irregularities and due to lighting effects, the color may slightly vary from the one shown in the picture.