---
In order to provide you with the best experience, all our products are made by master craftsmen with selected high-quality materials and everyone owns its unique positive meaning. We hope these meaningful items will bring you good luck and positive change.💕
Product Description
Cyan Jade Bead Impurity-free Crystal
Cyan Jade is a spinach green translucent nephrite.
Its green is emerald green, verdant and elegant.
The bead is bright, and the temperament is fresh and refined.
Warm and transparent, the material quality is good, and it is shiny and oily.
Hetian Jade
Hetian jade is warm and transparent, the jade is delicate, the carved flower card, and the S925 silver gold-plated edge, which is full of luxury.
Red Agate Abacus Beads
In ancient times, it was called "red jade" with delicate texture, oily and transparent, and bright colors. The shape of abacus beads has an auspicious culture.
Buddha Head
Delicate and soft red agate, carved Buddha head with beads, smiling face, peace and joy.
Wish Lock
Selected high-quality Hetian jade three-dimensional carving Ruyi beads, exquisite and clear, auspicious and Ruyi.
Peace Buckle
High-quality amber has a delicate texture, soft color, and polished amber and peace buckle shape, it means safe and well.
Cyan Jade
♥ Success ♥ Healing ♥ Harmony ♥ Calm ♥ Luck ♥
Cyan Jade gives a person the opportunity to find himself, to show in real life is deeply hidden talents. This stone fills with vitality, cleanses energy, and brings positive energy. This stone gives harmony with the surrounding world and with himself, has a beneficial effect on mind and spirit, clearing the mind from evil thoughts and bustle.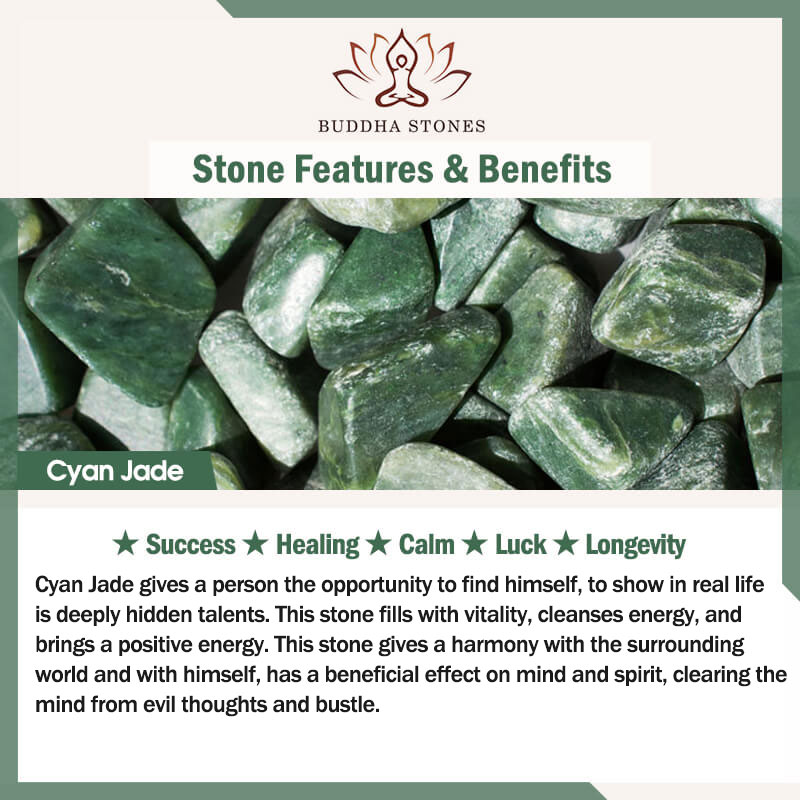 Red Agate
♥ Logical thinking ♥ Self-acceptance ♥ Confidence ♥ Calm ♥
Red agate can improve logical thinking and help make key decisions. It is a good material for calm and stability and helps self-analysis. It can induce self-acceptance and self-confidence, and heal anger. It greatly helps people with traumatic disorders.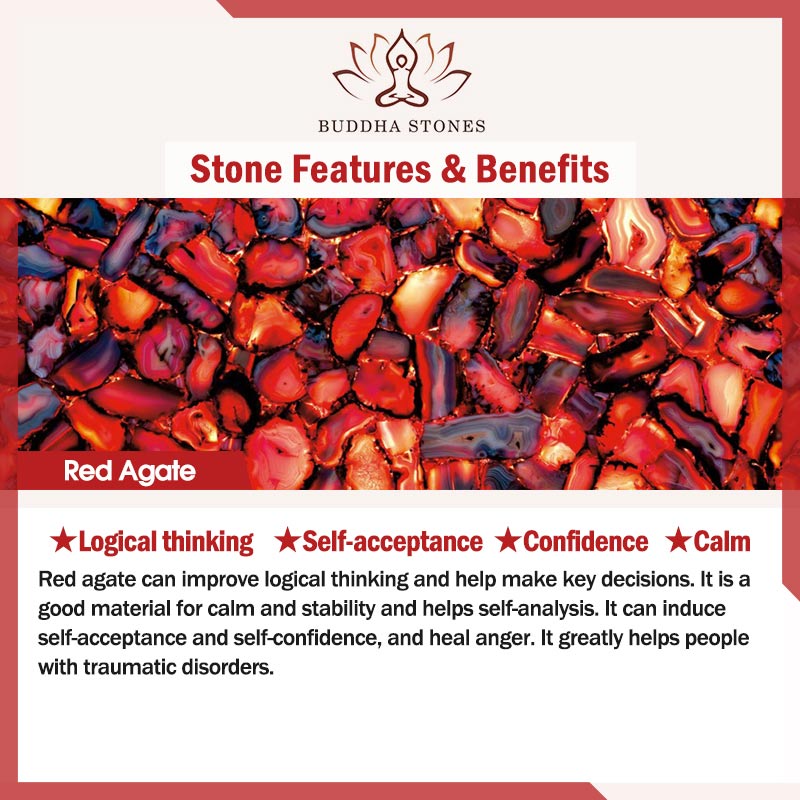 Silver
♥ Calm ♥ Balance ♥ Blessing ♥ Protection ♥ Keep away evil spirits ♥
Silver has relatively stable chemical properties and is not easy to deteriorate. At the same time, silver also has certain effects on the human body. Silver is one of the seven treasures of Buddhism. Wearing silver jewelry can protect you from evil spirits. Silver can sterilize and reduce inflammation, detoxify and maintain health, and prolong life. Long-term use can accelerate metabolism and enhance resistance.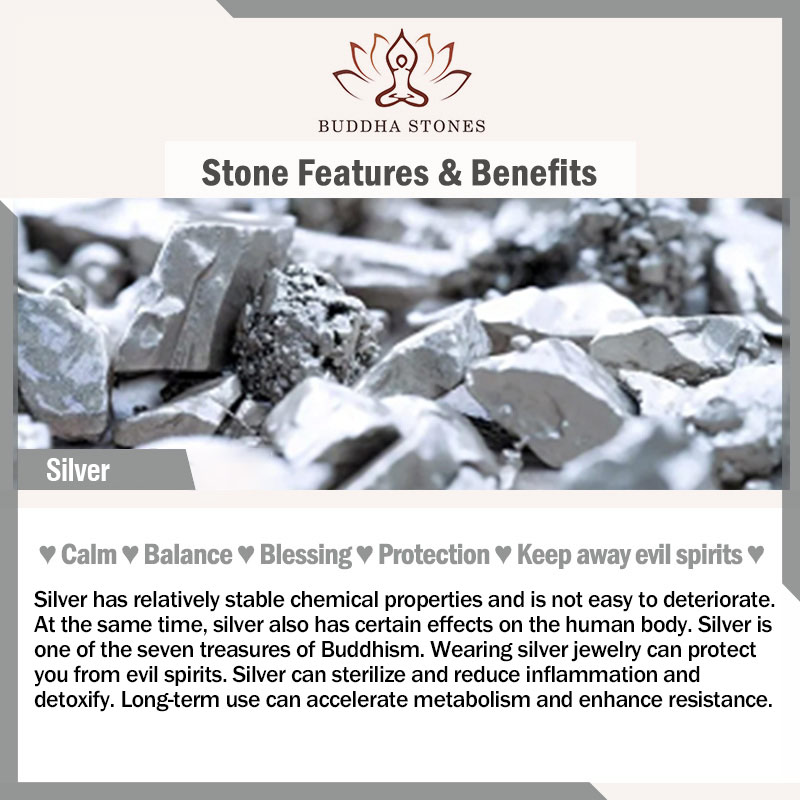 Specifications:
Item Type: Bracelet, Mala, Necklaces & Pendants
Necklace Perimeter: 84cm
Size: Amethyst 9 *6mm (Width*Height), Amber 9*7mm (Width*Height), Red Agate Buddha Head 8mm, Abacus Bead 6*4mm (Width*Height), Red Agate Abacus Beads 6*4mm (Width*Height), Cyan Jade Beads 6mm, Red Agate Barrel Bead 8*12mm (Width*Height), Peace Buckle 14mm, Red Agate Ruyi 14*11*7mm(Width*Height*Thickness),
Hetian Jade Flower 13*22*5mm(Width*Length*Thickness), Hetian Jade Ruyi 14*10*5mm(Width*Height*Thickness)
Gender: Unisex
Material: Cyan Jade, Red Agate, Amethyst, Amber, Jade, 925 Sterling Silver Plated Gold
Weight: 59.4g
If the payment fails or if you have any questions, please contact us by email: contact@mail.buddhastoneshop.com / WhatsApp:852-62314712
Note:
1. Products are made of natural materials, please take off the product when you are ready to sleep or wash.
2. The above data is manual measurement, there is a slight deviation, please understand!
3. The materials used in all our products are naturally environmentally friendly.
4. These products are HANDMADE and NATURAL, therefore they may present some irregularities and due to lightning effects, the colour may slightly vary from the one shown in the picture.