---
In order to provide you with the best experience, all our products are made by master craftsmen with selected high-quality materials and everyone owns its unique positive meaning. We hope these meaningful items will bring you good luck and positive change.💕
Product Description
✅ Malas are used for keeping count while reciting, chanting, or mentally repeating a quote or the name or names of a deity. In Tibetan Buddhism, traditionally Malas of 108 beads are used. Doing one 108-bead mala counts as 100 recitations, the extra repetitions are done to amend any mistakes in pronunciation or other faults of recitation.
Mala beads are a set of beads often utilized in prayer and meditation. In essence, they're a collection of beads that have been used for religious rituals for thousands of years. Malas are more than just jewelry; they're potent, culturally significant tools for meditation.
Citrine
♥ Happiness ♥ Prosperity ♥ Generosity ♥ Pleasure ♥ Protection
Citrine energises every level of life.lt cleanses the chakras and opens the intuition Citrine is said to attract wealth,prosperity and success. lt imparts joy, wonder,
delight and enthusiasm. Raises self-esteem and self-confidence.Citrine promotes motivation, activates creativity and encourages self-expression.lt is believed to release negative traits,depression, fears and phobias.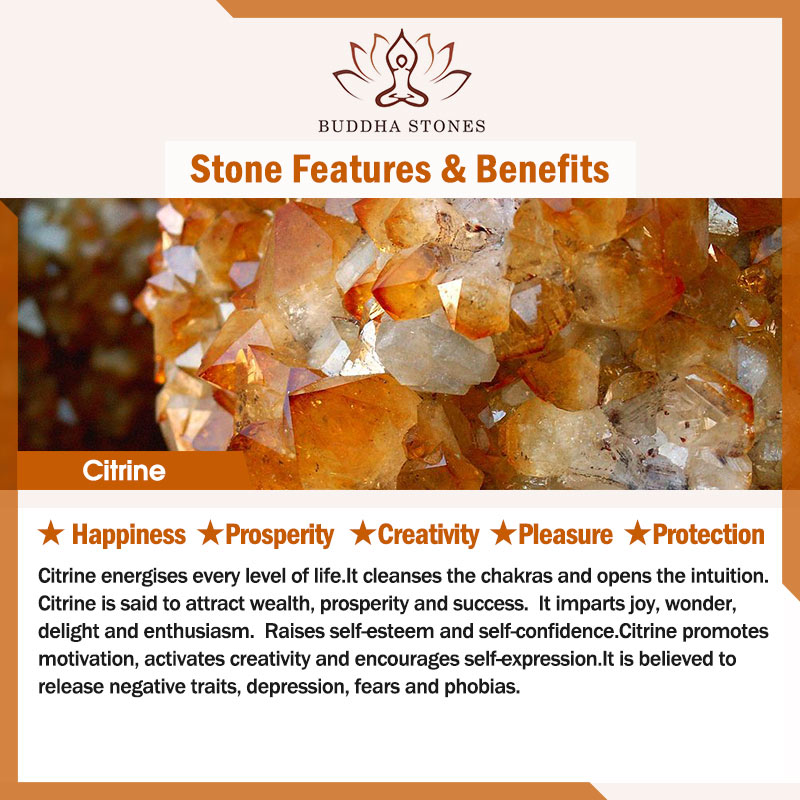 Amber
♥ Relieve pain ♥ Balance emotions ♥ Be brave ♥ Confidence ♥ Clear anxiety ♥ Focus
The benefits of amber to the body include its ability to relieve headaches and balance hormones, balance emotions and boost mood!
Amber has the ability to eliminate fearful thoughts. It enhances confidence and allows you to better handle large projects or anxious thoughts.
Red Agate
♥ Logical thinking ♥ Self-acceptance ♥ Confidence ♥ Calm ♥
Red agate can improve logical thinking and help make key decisions. It is a good material for calm and stability and helps self-analysis. It can induce self-acceptance and self-confidence, and heal anger. It greatly helps people with traumatic disorders.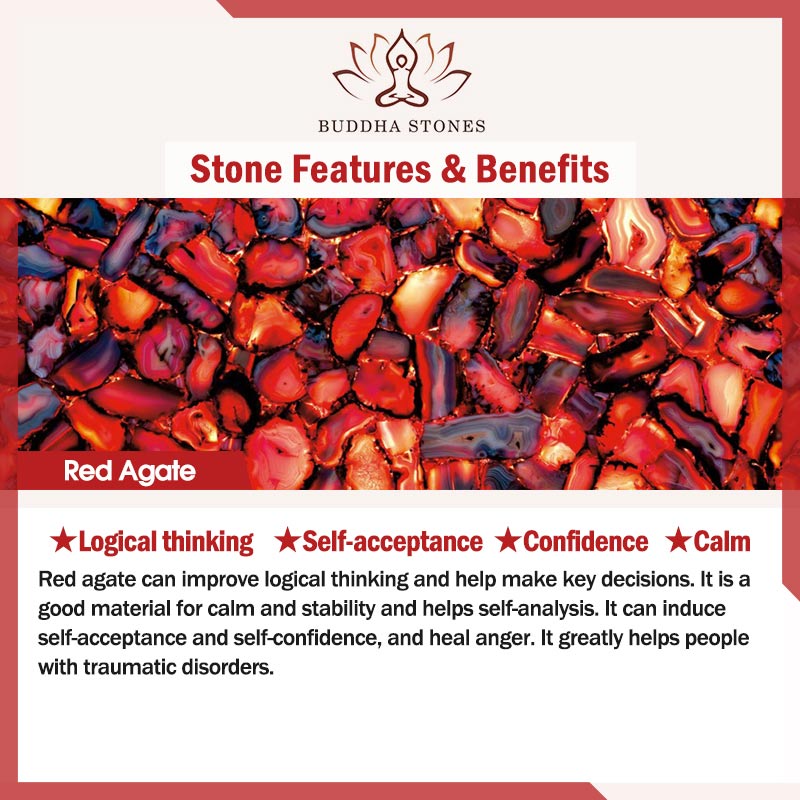 Silver
♥ Calm ♥ Balance ♥ Blessing ♥ Protection ♥ Keep away evil spirits ♥
Silver has relatively stable chemical properties and is not easy to deteriorate. At the same time, silver also has certain effects on the human body. Silver is one of the seven treasures of Buddhism. Wearing silver jewelry can protect you from evil spirits. Silver can sterilize and reduce inflammation, detoxify and maintain health, and prolong life. Long-term use can accelerate metabolism and enhance resistance.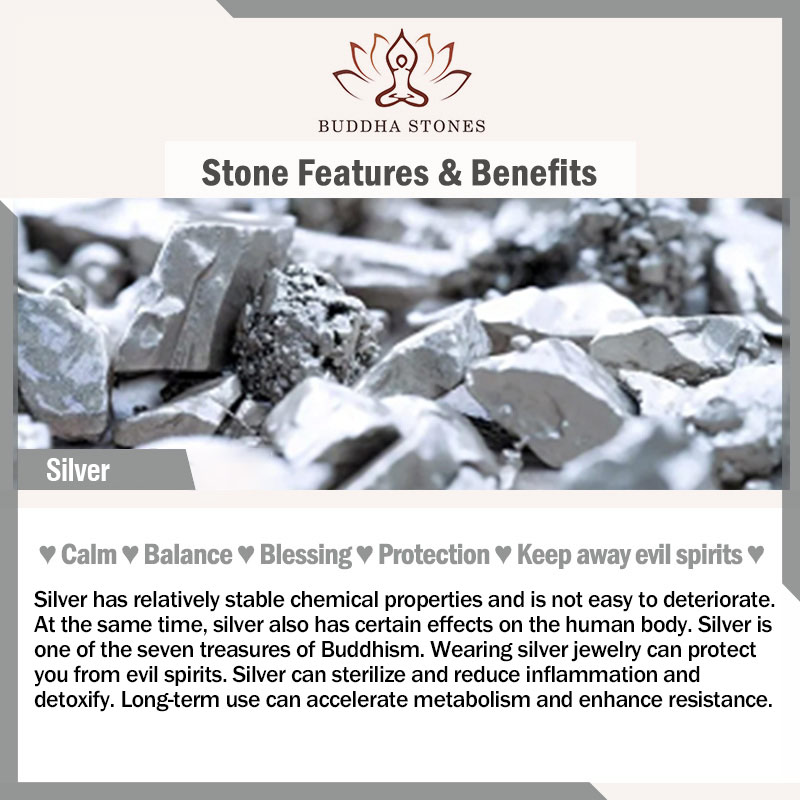 How to Care for Sterling Silver Jewelry
Sterling silver requires special care to preserve its appearance and longevity.
Sterling silver tarnishes when exposed to salty air, chlorine, sulfur, humidity, perspiration, cosmetics, household bleach, and other strong chemicals.
To prevent tarnish as much as possible, we recommend that you store your fine jewelry in a safe, dry place when engaging in the following activities:
Household and outdoor chores;
Showering, bathing, or swimming in pools, hot tubs, hot springs, and the ocean;
Using lotion, hair products, fragrances, and other cosmetics;
Exercising at the gym or during contact sports;
Preparing meals.
Specifications:
Item Type: Bracelet
Band type: premium elastic string
Number of beads: 108
Bead Size: 6mm, 8mm
Material: Citrine, Red Agate, Amber, 925 Sterling Silver, Lazurite, Green Jasper, Amazonite
Note:
1. Products are made of natural materials, please take off the product when you are ready to sleep or wash.
2. The above data is manual measurement, there is a slight deviation, please understand!
3. The materials used in all our products are naturally environmentally friendly.
4. These products are HANDMADE and NATURAL, therefore they may present some irregularities and due to lighting effects, the color may slightly vary from the one shown in the picture.