---
In order to provide you with the best experience, all our products are made by master craftsmen with selected high-quality materials and everyone owns its unique positive meaning. We hope these meaningful items will bring you good luck and positive change.💕
Product Description
Ebony
♥ Protection ♥ Courage ♥ Blessing ♥ Power ♥ Relax ♥ Keep away evil spirits ♥
Ebony is a kind of sandalwood, sandalwood has always been related to Buddhism. The wood of sandalwood is hard and resistant to poison, so it is considered to be a mascot that can ward off evil spirits. Ebony wood has a fragrant scent, which can calm the nerves, relieve stress, refresh and promote sleep.
AVALOKITESVARA SYMBOL
♥ Wealth ♥ Success ♥ Harmony ♥ Keep away evil spirits ♥
Avalokiteshvara (अवलोकितेश्वर) is one of the four great bodhisattva in Buddhism. Buddhism considers Avalokitesvara to be a bodhisattva of great compassion, saving and liberating all living beings in distress. Wearing a Avalokiteshvara pendant for a long time can wash away the distracting thoughts in people's hearts and make people feel peaceful. There has been a saying that "men wear Avalokiteshvara and women wear Buddha". Many men pursue careers to be promoted, and Avalokiteshvara (Guan Yin in Chinese) is homophonic in "Guan Yin (Official)", so many men choose to wear Avalokiteshvara pendants to bless their official career.
LOTUS SYMBOL
♥ Enlightenment ♥ New Begining ♥ 
Delicate and ravishing, the Lotus represents purity, rebirth, and getting through tough times. Just like the flower itself, the Lotus symbol is embodied with the strength to go past the mud, water, and then elegantly emerge from the depth. That is a capability that can be replicated in life - there will always be tough, murky times, but everything eventually resolves.
Lotus will remind you to have faith and persevere, as hardships do not last forever. Enlightenment awaits and you should just remain patient and resilient. Both subtle and strong, this symbol is a contradiction, reminding us that compassion and emotional intensity is not a sign of weakness.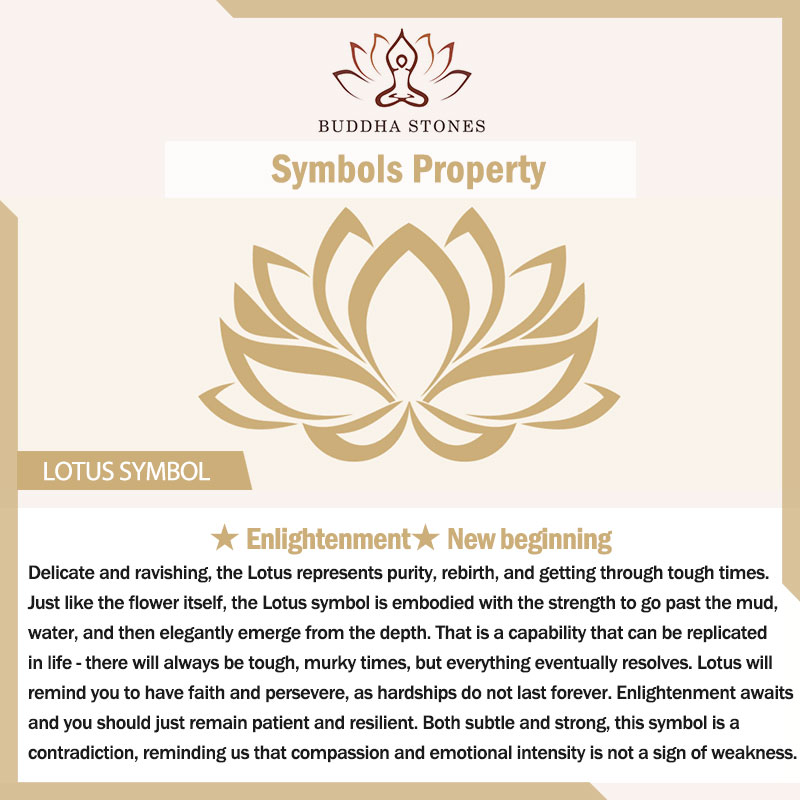 Specifications:
Item Type: Decoration
Decoration Height: 13cm
Material: Ebony
Package: 1*Decoration
Weight: 500g
Note:
1. Products are made of natural materials, please take off the product when you are ready to sleep or wash.
2. The above data is manual measurement, there is a slight deviation, please understand!
3. The materials used in all our products are naturally environmentally friendly.
4. These products are HANDMADE and NATURAL, therefore they may present some irregularities and due to lighting effects, the color may slightly vary from the one shown in the picture.