---
In order to provide you the best experience, all our products are made by master craftman with selected high-quality materials and everyone owns its unique positive meaning. We hope these meaningful items will bring you good luck and positive change.💕
Product Description
Green Tara
The Green Tara (Sanskrit: Shyamatara; Tibetan: Sgrol-ljang) was believed to be incarnated as the Nepali princess. She is considered by some to be the original Tara and is the female consort of Amoghasiddhi (see Dhyani-Buddha), one of the "self-born" buddhas. She is generally shown seated on a lotus throne with right leg hanging down, wearing the ornaments of a bodhisattva and holding the closed blue lotus (utpala).
Green Tara is associated with enlightened activity and active compassion, and is the manifestation from which all her other forms emanate.
The White and Green Taras, with their contrasting symbols of the full-blown and closed lotus, are said to symbolize between them the unending compassion of the deity who labours both day and night to relieve suffering.
An amazing Bodhisattva Green Tara statue handmade in Tibet, China by a generation crafting family using traditional methods.
Each statue is made using the gilt method. After casting, it is hand detailed and carved by master craftsmen before being completely gold-plated. Finally, Bodhisattva Green Tara's face is painted with gold.
This traditional process takes a considerable amount of time and skill. Each and every detail is truly incredible and takes months to create.
BODHISATTVA TARA SYMBOL
♥ Hope ♥ Calm ♥ Protection ♥ Keep away evil spirits ♥
Bodhisattva Tara (तारा) is a religious figure, the incarnation of Guanyin Bodhisattva. Bodhisattva Tara is green all over, the color of the division of Tibetan Buddhism, symbolizing life and hope. Bodhisattva Tara is known for saving people from disasters. In Tibet, the responsibility of saving the eight difficulties is unique to Bodhisattva Tara, so she is also called the rescue of the eight difficulties. When reciting the Bodhisattva Tara mantra, you must concentrate and chant with a sincere heart, and you should be dressed neatly in order to achieve a better healing effect.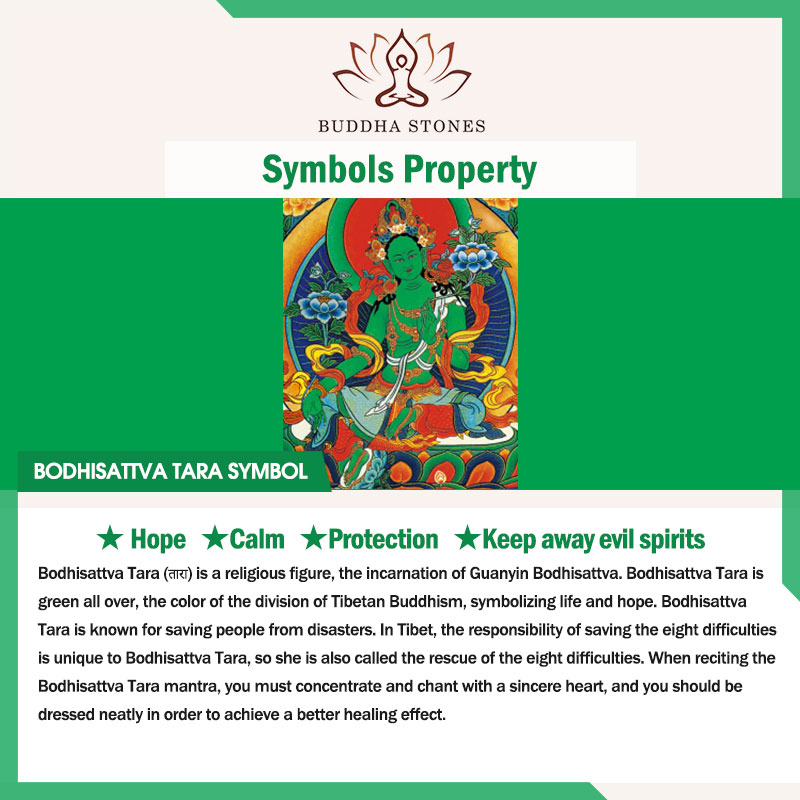 Specifications:
Item Type: Decoration
Size: 16*11*6cm (Height*Length*Width), 21*16*10cm (Height*Length*Width)
Material: Copper
Weight: 680g, 1600g
PS: Due to the handcrafted nature of the item, so may not be that perfect. The Statue cannot be wiped.
Note:
1.Products are made of natural materials, please take off the product when you are ready to sleep or wash.
2.The above data is manual measurement, there is a slight deviation, please understand!
3.The materials used in all our products are naturally environmentally friendly.
4. These products are HANDMADE and NATURAL, therefore they may present some irregularities and due to lightning effects, the colour may slightly vary from the one shown in the picture.