---
In order to provide you the best experience, all our products are made by master craftman with selected high-quality materials and everyone owns its unique positive meaning. We hope these meaningful items will bring you good luck and positive change.💕
Product Description
Zen
♥ Enlightenment ♥ Peace ♥ Calm ♥
Zen Circle is a symbol originated in Zen Buddhism that symbolizes effortlessness and enlightenment. The beauty with which is drawn itself is a replica of the message. The effortless brushstroke teaches us to just be.

Also known as Enso or the Infinity Circle, the Zen Circle conveys some of the most primary concepts of Zen Buddhism that is, enlightenment, effortlessness, and imperfection. It is drawn with a fluid elegance, which evokes peace and a sense of wholeness among the viewers.
BUDDHA SYMBOL
♥ Compassion ♥ Serenity ♥
Although this symbol may be religiously associated, its potency and applicative virtues are transferred on a boundless culture with no specific religion or nation. The Buddha's enlightenment is omnipresent, giving us the strength to fulfill our dreams and reach our full potential. "Lucky" is the word often connected to this calming symbol, as it infuses you with exceptional fortune and clear mind, letting you assess possibilities, chances, and the future from a blank canvas. Mindfulness becomes a natural way of thinking.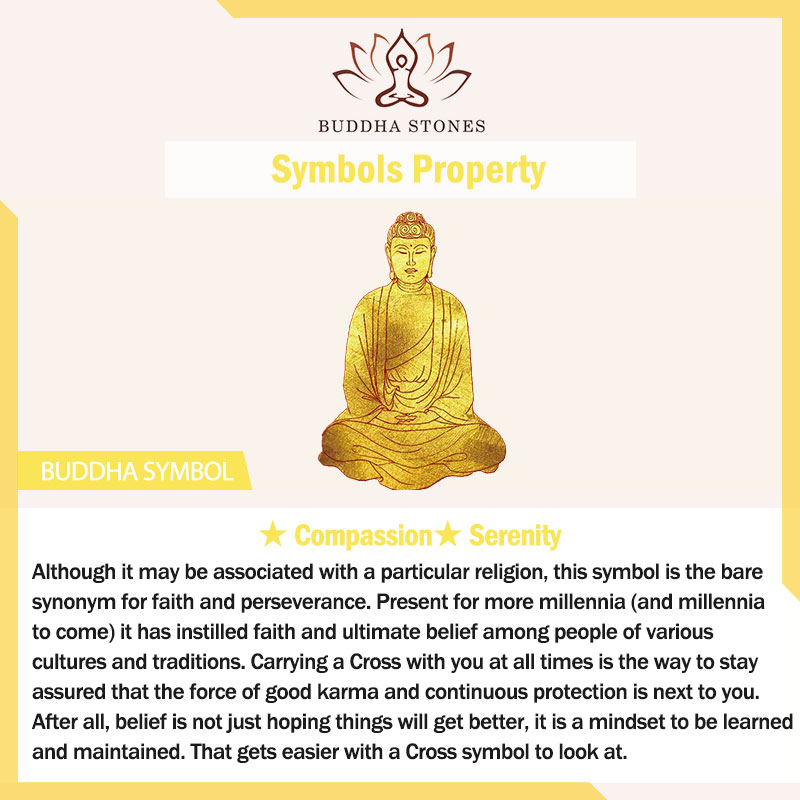 Koi Fish
♥ Luck ♥ Prosperity ♥ Wealth ♥ Success ♥
Fish has always been one of the most widely used good luck symbols that co-related to attract wealth and abundance in the Feng Shui world, because the word fish in Chinese (Yu) sounds like "Surplus", representing overflow of good fortune. In addition, fish belong to the water element and in Chinese belief, water also symbolizes wealth and prosperity. Besides these, koi fish is also a symbol of success and determination. In addition, the koi is tied to the yin yang symbol. In fact, the black and white teardrops of the yin yang symbol are said to be representations of two koi, one male and one female. Therefore, a pair of koi is often used as a good luck symbol for a happy marriage.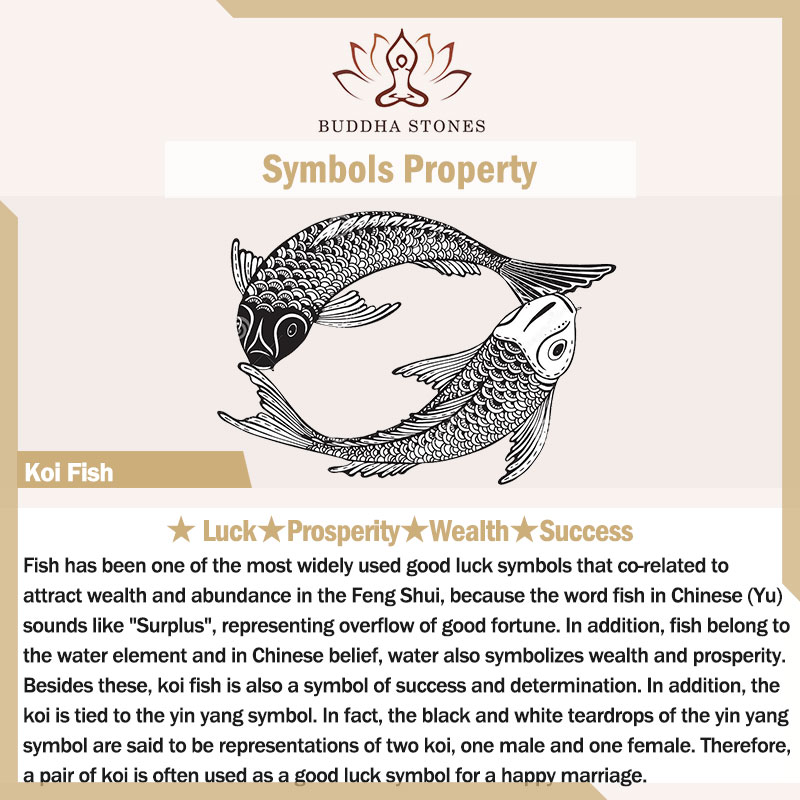 Specifications:
Item Type: Decorations
Size:21.5*17.5*1.2cm
Material: Medium Density Fiberboard
Weight: 480g
Package Included: Buddha Decoration*1, Koi Fish*3, Grass*1, Rake*1, Sand, and Rocks
Note:
1. Products are made of natural materials, please take off the product when you are ready to sleep or wash.
2. The above data is manual measurement, there is a slight deviation, please understand!
3. The materials used in all our products are naturally environmentally friendly.
4. These products are HANDMADE and NATURAL, therefore they may present some irregularities and due to lighting effects, the color may slightly vary from the one shown in the picture.