---
In order to provide you the best experience, all our products are made by master craftman with selected high-quality materials and everyone owns its unique positive meaning. We hope these meaningful items will bring you good luck and positive change.💕
Product Description
Ebony Wood
♥ Balance ♥ Calm ♥ Peace ♥ 
The Ebony wood is one of the most valuable and spiritual woods in the old world, considered as a very grounding element, non-decrement and pure. The ebony-wood is believed to be one of the best woods for protection from negative people and energies, considered very useful in the seeking of spiritual strength and exploring intuition and emotion. Many people use ebony wood as a spiritual benefit and can help bring peace and calmness to one.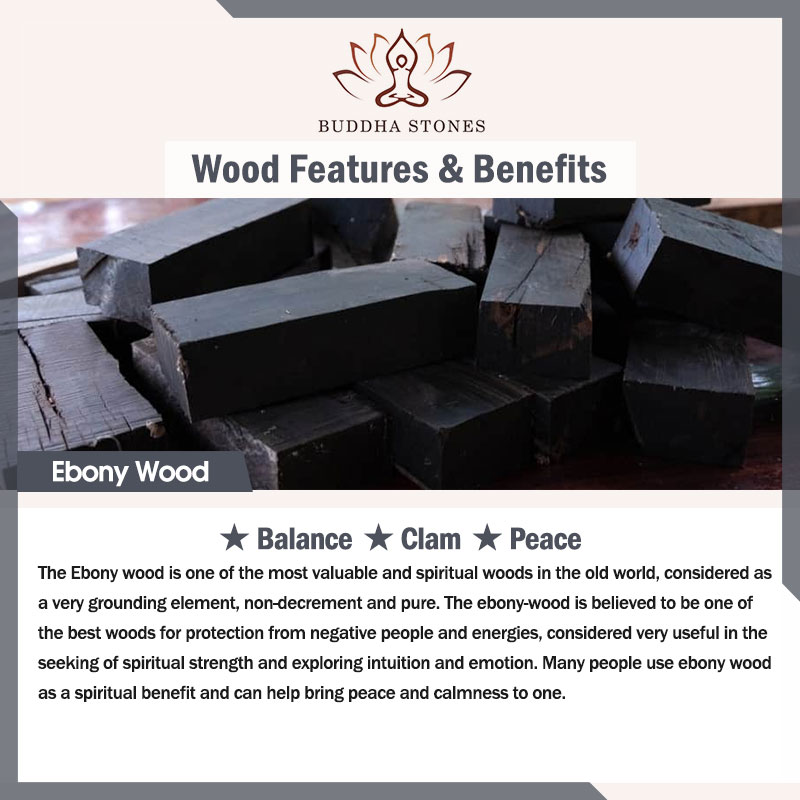 Red Jasper
♥ Passion ♥ Support  ♥ Protection ♥ Balance ♥ 
Red Jasper is a member of the Chalcedony mineral class. It is an opaque version of quartz with a vitreous luster and opaque transparency.Jasper also comes in shades of green, yellow, black, orange, yellow, blue, and brown. Red Jasper has a deep red coloring ranging from bright red to brownish red. The meaning of Red Jasper is grounding, passion, and protection.Daring,delicate and the dreamiest shade of fire red, Red Jasper is one of those stones that screams energy right down to its very core. It's a stone that brings balance, stamina, courage, and the inner strength of a warrior. It's lush, it's deep, and it's utterly nurturing for the soul.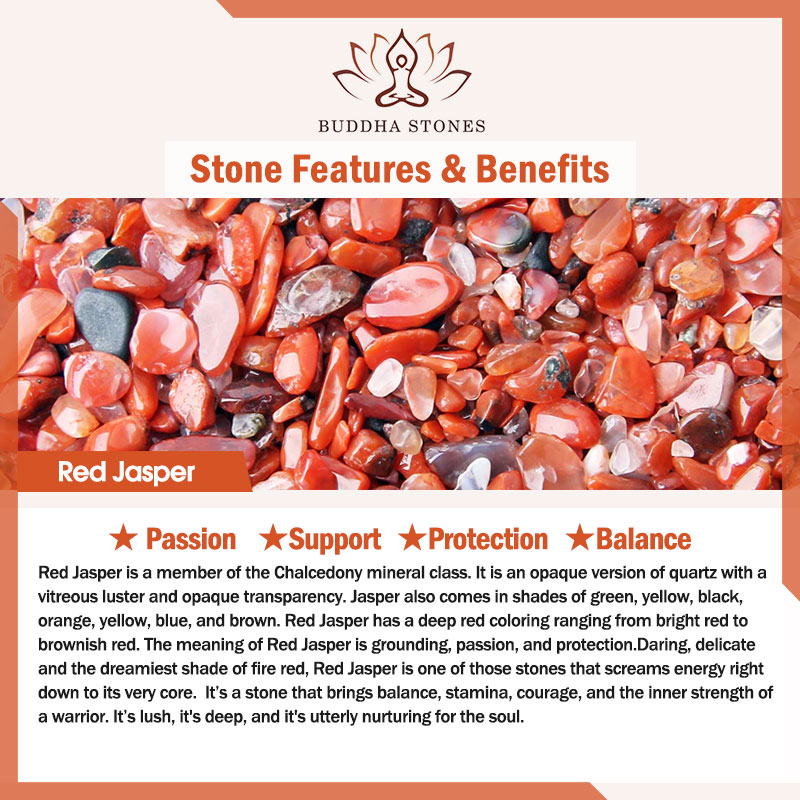 Moss Agate
♥ Soothing ♥ Lucky ♥ Healing ♥ Balance ♥
Moss Agate has a meaning that is about uplifting and soothing. Moss Agate has always been celebrated as a lucky amulet. This beautifully balancing stone is always aiming to keep you feeling soft and stable and completely secure, no matter how much chaos the world around you is churning up. For those people who just seem to be forever at the heart of emotional drama or riding the highs and lows of manic mood swings, Moss Agate is here to soothe your soul.
Black Obsidian
♥ Purification ♥ Transformation ♥ Fulfilment ♥ Strength ♥
One of the best crystal bodyguards in existence, Black Obsidian is a fantastic stone to use to facilitate the release of anger and resentment. It stops negativity breeding from within, cutting off its life source and encouraging any toxic energy to leave at once.
It finds excellent ways to transmute negative energy into something beneficial for you, be it confidence, self-worth or inspiration. A powerful stone for self-discovery, it reveals deep inner truths. In fact, it's one of the most eye-opening stones you can get your hands on because it doesn't hold back.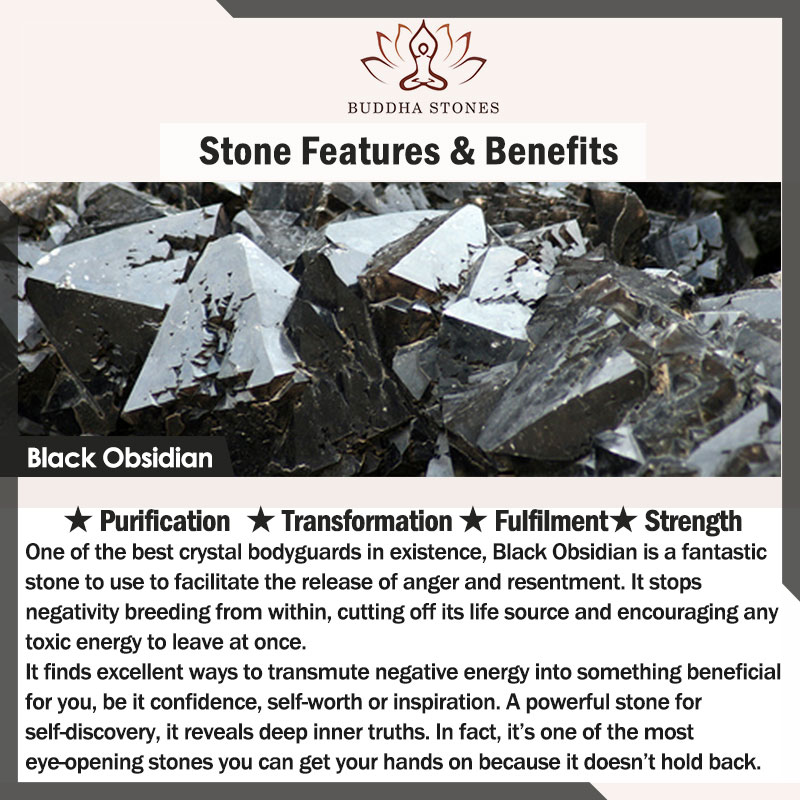 Copper
♥ Balance ♥ Self Care ♥ Healing ♥ Wealth ♥ Luck
Copper metal is a good conductor of heat and electricity. Spiritually, it also grounds and transfers vibration frequencies from the physical realm to the spiritual one, and vice versa. As a result, you can channel and communicate with higher dimensional beings, cleanse your aura, mind, and find out information from the spiritual world. Copper metal is the giver of positivity and goodness, as well as the bringer of good luck in various endeavors. It attracts money, prosperity, and all-round abundance.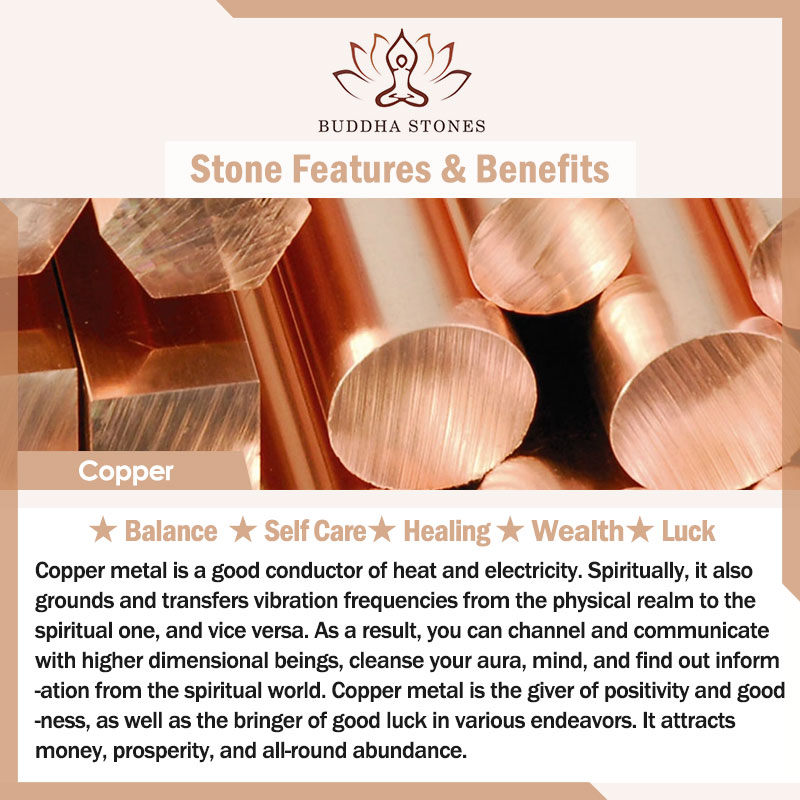 Specifications:
Item Type: Bracelet
Wrist Circumference: 14-17.5cm
Band type: premium elastic string
Inner Circumference: 15cm, 16cm, 17cm, 18cm
Bead Size: 6mm
Gender: Unisex
Material: Ebony, Red Jasper, Moss Agate, Black Obsidian, Agate, Copper
| | | |
| --- | --- | --- |
| Size | Bracelet Inner Circumference | Fits Wrist Circumference |
| Women | 15cm | 14-14.5cm |
| Women | 16cm | 15-15.5cm |
| | | |
| --- | --- | --- |
| Size      | Bracelet Inner Circumference | Fits Wrist Circumference |
| Men | 17cm | 16-16.5cm |
| Men | 18cm | 17-17.5cm |
Note:
1. Products are made of natural materials, please take off the product when you are ready to sleep or wash.
2. The above data is manual measurement, there is a slight deviation, please understand!
3. The materials used in all our products are naturally environmentally friendly.
4. These products are HANDMADE and NATURAL, therefore they may present some irregularities and due to lightning effects, the colour may slightly vary from the one shown in the picture.