---
In order to provide you the best experience, all our products are made by master craftman with selected high-quality materials and everyone owns its unique positive meaning. We hope these meaningful items will bring you good luck and positive change.💕
Product Description
The Liuli Art Piece features dragon symbols and craftsmanship. It's popular among most people because it attracts good luck, fortune, abundance, wealth, protection, and prosperity. It also serves as a shield against negativity and stress. Furthermore, it could be your bodyguard and help you achieve a better balance of energy.
4 Symbols of Chinese Constellations:
The Four Symbols are four mythological creatures in the Chinese constellations. They are the Azure Dragon, (Qing Long) of the East, the Vermilion Bird (Zhu Que) of the South, the White Tiger (Bai Hu) of the West, & the Black Turtle (Xuan Wu) of the North.
Increase Mastery of Your Energy
The Liuli Feng Shui Art Piece is made through an ancient, sacred and secret process involving the use of Feng Shui to control your energies and maintain balance in your life. When this Feng Shui Art Piece is placed at your home or office, the dragon comes to life and helps you master your energy unlike ever before.
Protect Self Against Negativity
As humans, we are filled with different energies which when balanced makes us a wholly-functioning entity. The Liuli Feng Shui Art Piece helps you channel and harness and channel your energy better to be more positive than negative.
Attract Good Fortune, Success, Abundance, and Positivity
Maintain your peace and keep positive energy that attracts good fortune, success, abundance and prosperity. If you have the Liuli Feng Shui Art Piece around, then you have the ultimate positivity attraction item you will ever need.
Maintain Balance and Build Greater Control
Enhance all areas of your life by maintaining balance and building greater control. Gain mastery of your life energy through the power of Feng Shui when you have Liuli Feng Shui Art Piece around. Move from where you're to the next level of growth and success.
Usage Applications
Can Be Used As a Home-Decor Items:
Place it at your office or home for protection of self, family and shield against negative energy. Draw good fortune, prosperity, and abundance with ease.
DRAGON
♥ Luck ♥ Strength ♥ Protection ♥ Success ♥
In China, the dragon and the phoenix are symbolized auspiciousness. The dragon is the fifth animal in the Chinese zodiac. They traditionally symbolize potent and auspicious powers, particularly control over water, rainfall, typhoons, and floods. In Chinese culture, the dragon represents good luck, strength, health, and also the male element Yang. In systematized mythology, the dragon is considered male and is paired with the phoenix (female); together the two creatures symbolize marital harmony. The dragon works as a mirror to the phoenix, symbolizing masculine energy, strength, and protection.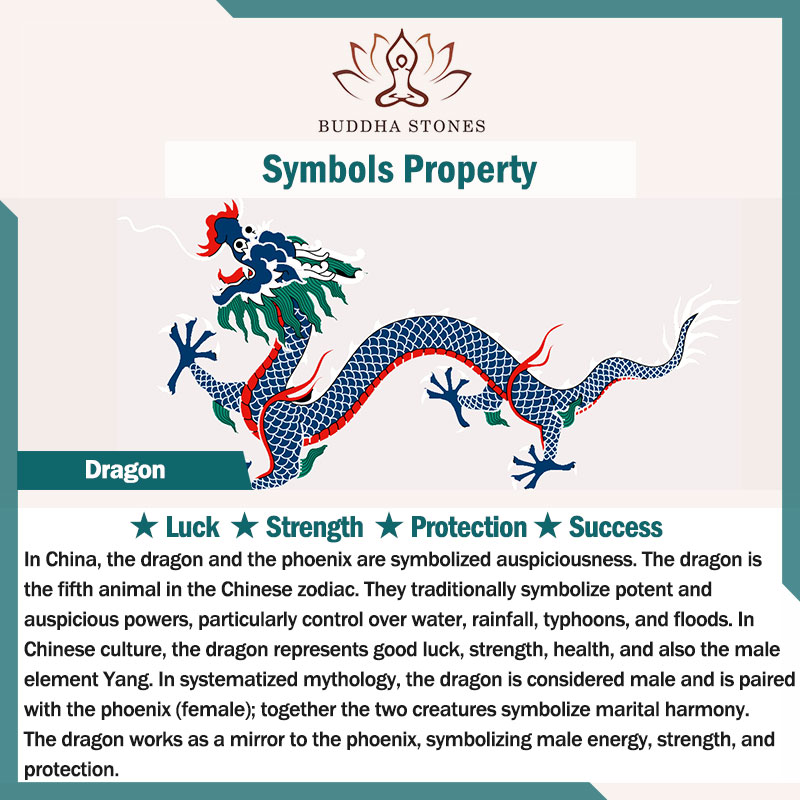 Koi Fish
♥ Luck ♥ Prosperity ♥ Wealth ♥ Success ♥
Fish has always been one of the most widely used good luck symbols that co-related to attract wealth and abundance in the Feng Shui world, because the word fish in Chinese (Yu) sounds like "Surplus", representing an overflow of good fortune. In addition, fish belong to the water element and in Chinese belief, water also symbolizes wealth and prosperity. Besides these, koi fish is also a symbol of success and determination. In addition, the koi is tied to the yin yang symbol. In fact, the black and white teardrops of the yin yang symbol are said to be representations of two koi, one male and one female. Therefore, a pair of koi is often used as a good luck symbol for a happy marriage.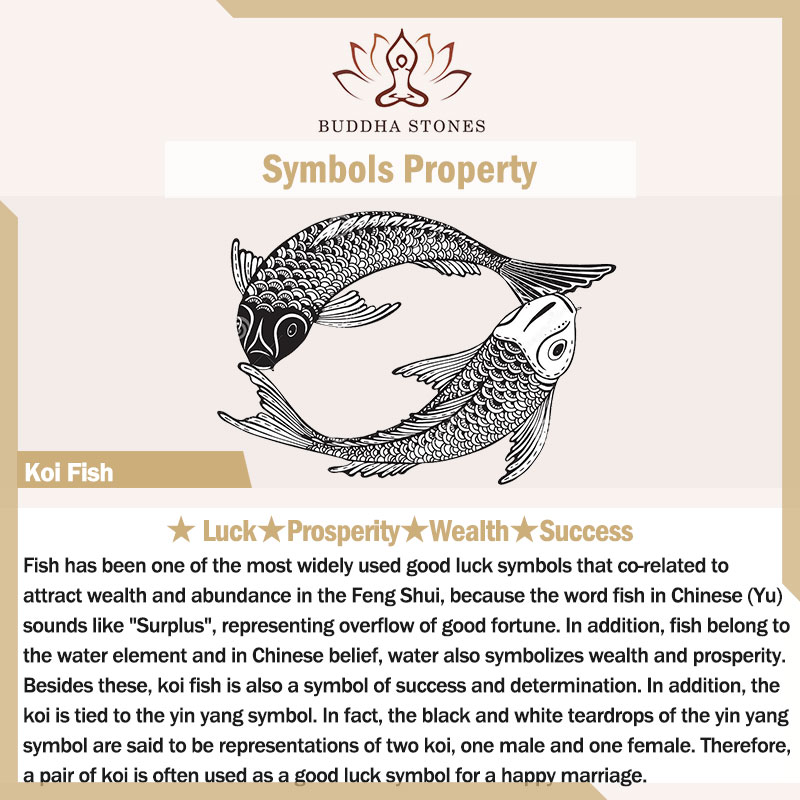 Specifications:
Item Type: Decorations
Size: 14.5*5.7*16cm (Length*Width*Height)
Material: Liuli Glassware/Crystal Glass
Weight: 2000g, 3000g
Note:
1.Products are made of natural materials, please take off the product when you are ready to sleep or wash.
2.The above data is manual measurement, there is a slight deviation, please understand!
3.The materials used in all our products are naturally environmentally friendly.
4. These products are HANDMADE and NATURAL, therefore they may present some irregularities and due to lightning effects, the colour may slightly vary from the one shown in the picture.