---
FREE Today: Attract Wealth Protection Jade Bangle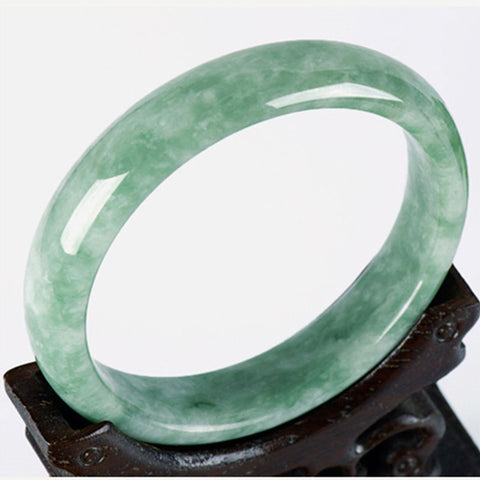 $

65.99

 Value - Just Cover Shipping
A gift that makes people emotionally calm and lucky: This bangle is handmade with jade.

Jade is long known and valued for its beauty and powers of healing and protection. This is a very important stone, especially if you will be doing business, transacting with a client, closing a sale, or conducting any business deal that you want to have favorable results. Jade will help you have a positive attitude towards money, and it will make you visualize yourself working, earning, and using money purposefully and creatively. The prosperous energies of Jade will help you find the best course of action on matters that involve your finances and personal wealth. Jade stone will support your financial growth and expansion. It will also promote new beginnings and give you the guidance that you need to be successful and wealthy!

As a core to widely used in religious culture: Buddhastones offer an extraordinary opportunity to go directly and deeply into the heart of the rich and ancient practices of Tibetan Buddhism. Protection, healing, and faith are what symbols of buddhastones are all about, they are capable of attracting positive forces and dispelling negative energies, also bringing good fortune all over you and your loved ones. 
Feel its positive effects anytime, anywhere:

 Wear it in your daily life or h

old it in your hand while meditating and praying, you can also use it as an energy ornament to place in any corner of the home and working space. Helps ease the mental state, dispel stress and anxiety, especially focus more and achieve enlightenment.
Only 59 pieces are available:

 

these artisan-made bracelets are in short supply - and we've allocated as many as we can for this giveaway. We only ask that you help us with shipping & handling.
Why Are We Giving Away These For FREE?
We believe that what modern people need most are healing and unity. We pay close attention to the public welfare of Tibet. Through free products in exchange for everyone's care for the poor in Tibet. 
We support more than 300 craftsmen in Tibet, and every craftsman joins us in the mission of making perfect crystal products. Upon ordering the free bracelet, you are welcome to purchase other products to support our store. This is really great support for our movement. 
You are helping us heal Tibet. For every product sold, BuddhaStones will donate part of the proceeds to the Tibet Charity Project to help poor children in Tibet get a good education. 
Only 59 FREE

Attract Wealth Protection Jade Bangle

 Available - Claim Yours Now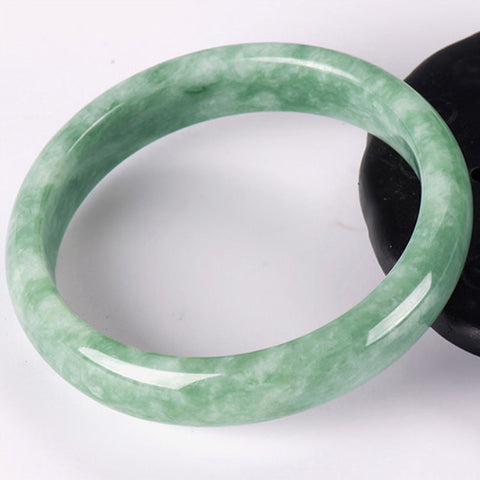 You will receive the Attract Wealth Protection Jade Bangle: protect yourself and your loved ones from negative energy.
Item Type: Bracelet
Size: 54-55mm, 56-57mm, 58-59mm, 60-61mm, 62-63mm, 63-64mm
Material: Jade
Value: $

65.99

, Free today ONLY
【Unique】:Made of natural jade stone by handwork of carving and polishing, Every bracelet is unique, there are some differences in color. Common colors of the bangle: Green, Light green, Deep green.
How to choose the bangle size?
1. You can refer to our size chart to choose a bracelet size. The size chart is suitable for most people.
2. If you are buying a jade bracelet for the first time, you also need to pay attention to the width of the palm bone. Hold your palm tightly according to the wearing diagram.
3. Measure the length of the widest part of the palm. Then compare with the inner diameter of the jade bracelet. Choose the appropriate size.
• Great quality guarantee
•  Safe payment and multiple payment methods
•  
Responsible for shipping and customer service
•  Orders will be processed within one business day

Natural materials not only provide humans with powerful energy and healing but also provide purification for nature-but only when they are the real deal. Every material we use is environmental-friendly, natural, and sustainably sourced. This is Buddhastones's promise.