---
In order to provide you the best experience, all our products are made by master craftman with selected high-quality materials and everyone owns its unique positive meaning. We hope these meaningful items will bring you good luck and positive change.💕
Product Description
Green Aventurine
♥ Opportunity ♥ Lucky ♥ Energy ♥ Optimistic

The Green Aventurine is known as the "Stone of Opportunity" and is considered to be the luckiest of all crystals, especially in terms of expressing prosperity and wealth, or increasing favor in competitions or games of chance. People only need to get close to it to get its benefits.
Amazonite
♥ Inspires truth ♥ Sincerity ♥ Honor ♥ Self-love ♥ Communication ♥ Eloquence ♥ Integrity ♥ Trust  ♥ Clarity 

Amazonite is a soothing stone.It calms the brain and nervous system and aids in maintaining optimum health,balances the masculine and feminine energies.It soothes emotional trauma, alleviating worry and fear.It dispels negative energy, aggravation and blockages within the nervous system.It protects against electromagnetic pollution and absorbs microwaves.
Pink Crystal
♥ Soothing ♥ Warmth ♥ Love ♥ Self-acceptance ♥ 

They will warm your heart and calm your soul. They will also help ease your emotions, soothe your body, and provide you with nourishing energy.Pink crystal promotes self-acceptance, self-worth, self-love and all kinds of love.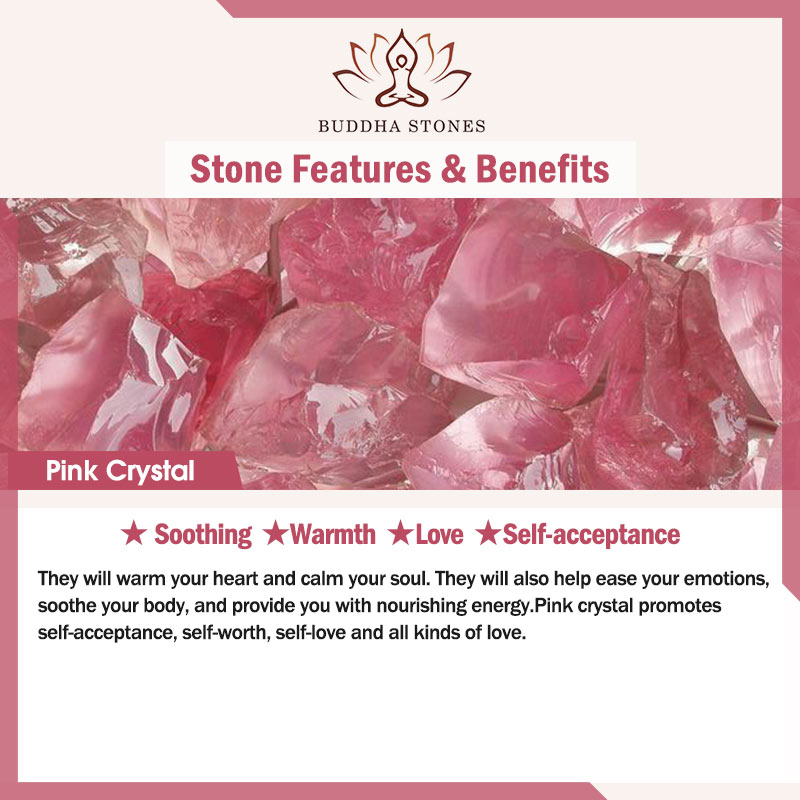 White Crystal
♥ Protection ♥ Healing ♥ Clarity ♥ Meditation ♥ 

Wearing, carrying or meditating on clear crystals will open your mind to higher and stronger guidance. They will improve your concentration and increase your memory by filtering out distractions. The hypnotic qualities of clear crystal are also good for sleep and rest
Red Coral
♥ Absorbs negative energy ♥ Platonic love ♥ Friendship ♥ Community ♥ Creativity ♥ Passion ♥ Romantic love ♥ Wisdom ♥ Optimism ♥ Enthusiasm ♥ Balance ♥ Relaxation ♥ Protection ♥ Safe travel on water ♥ 

Red Coral stimulates the energetic pursuit of pre-determined goals. It helps protect from depression and despondency. It is believed to aid in the release of impurities from the muscular system.
Amethyst
♥ Increases nobility ♥ Spiritual awareness ♥ Inner peace and healing ♥ Healing of body, mind & soul ♥ Positive transformation ♥ Meditation ♥ Balance ♥ Relieves stress ♥ Communication ♥ 

A gorgeous purple gemstone, the amethyst is said to bring strength, courage, and peace. These benefits can help promote healing. It's a soothing stone with peaceful properties, with a quiet energy that should also help release creativity. Since the stone has such tranquil qualities, it's a great gift for anyone suffering from anxiety, mood disorders, and addictions. It is said to promote spiritual and physical health.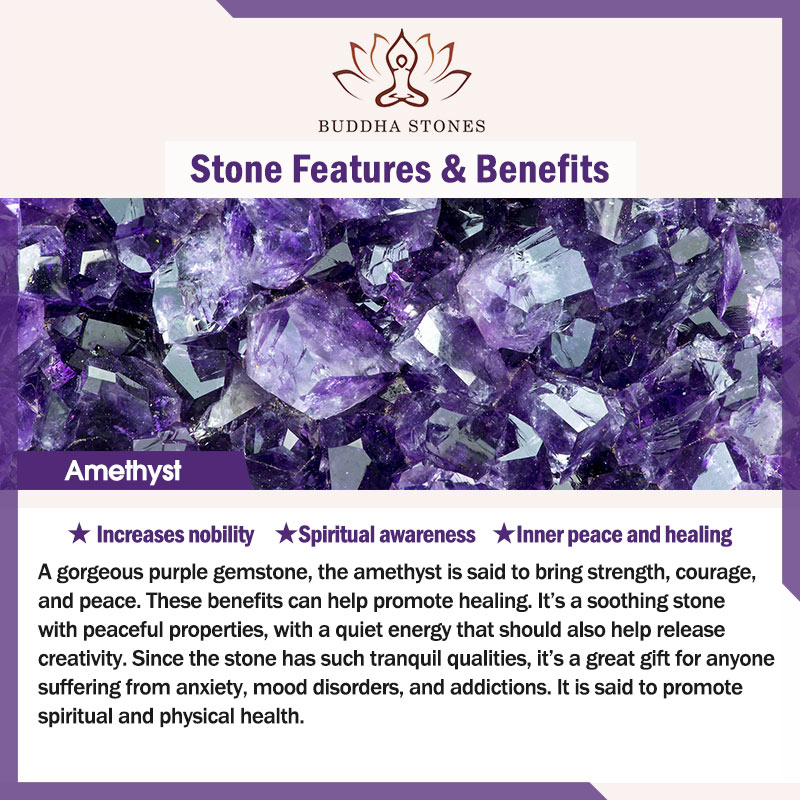 Specifications:
Item Type: Necklace
Length: 38cm-43cm
Gender: Unisex
Material: Green Aventurine, Amazonite, Pink Crystal, White Crystal, Red Coral, Amethyst
Note:
1.Products are made of natural materials, please take off the product when you are ready to sleep or wash.
2.The above data is manual measurement, there is a slight deviation, please understand!
3.The materials used in all our products are naturally environmentally friendly.
4. These products are HANDMADE and NATURAL, therefore they may present some irregularities and due to lightning effects, the colour may slightly vary from the one shown in the picture.