---
In order to provide you with the best experience, all our products are made by master craftsmen with selected high-quality materials and everyone owns its unique positive meaning. We hope these meaningful items will bring you good luck and positive change.💕
Product Description
White Jade
♥ Protection ♥ Happiness ♥ Blessing ♥ Calm ♥ Harmony ♥ Luck ♥
White Jade is said to be a stone of protection! White Jade brings the wearer good fortune, luck, and protection, improves and enhances thinking and clarity, calms the soul while uplifting your heart, and makes wishes come true. Besides, it can protect yourself and your loved ones from negative energy.
Copper
♥ Balance ♥ Self Care ♥ Healing ♥ Wealth ♥ Luck
Copper metal is a good conductor of heat and electricity. Spiritually, it also grounds and transfers vibration frequencies from the physical realm to the spiritual one, and vice versa. As a result, you can channel and communicate with higher dimensional beings, cleanse your aura, mind, and find out information from the spiritual world. Copper metal is the giver of positivity and goodness, as well as the bringer of good luck in various endeavors. It attracts money, prosperity, and all-round abundance.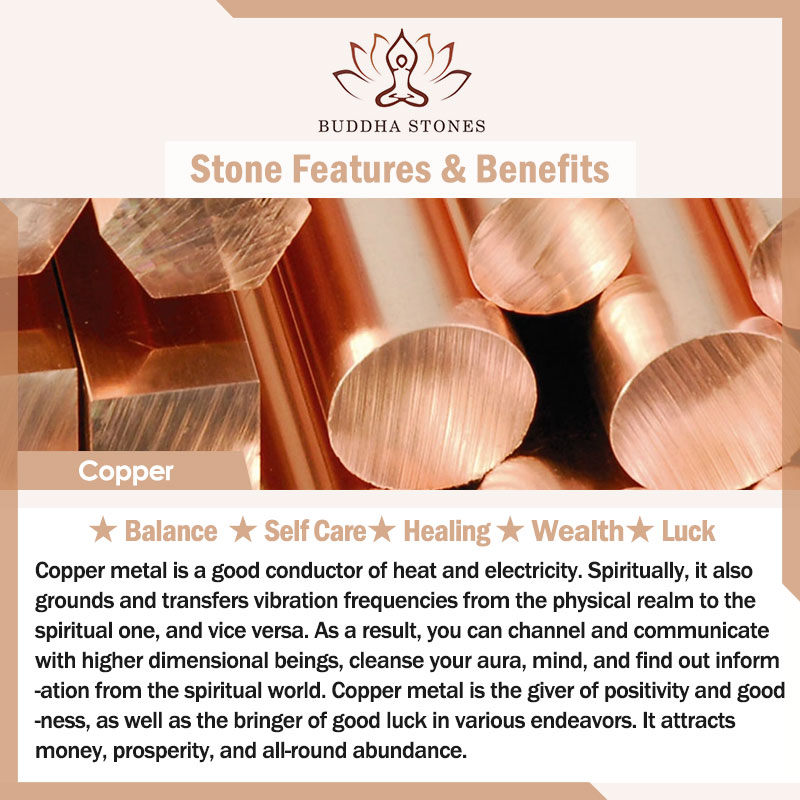 DRAGON SYMBOL
♥ Courage ♥ Power ♥ Keep away evil spirits ♥
In China, the dragon and the phoenix are symbolized auspiciousness. Along with the Kylin and tortoise, they were known as the "Four Supernatural Spirits." The dragon is the fifth animal in the Chinese zodiac. They traditionally symbolize potent and auspicious powers, particularly control over water, rainfall, typhoons, and floods. In Chinese culture, the dragon represents good luck, strength, health, and also the male element Yang. In systematized mythology, the dragon is considered male and is paired with the phoenix (female); together the two creatures symbolize marital harmony. The dragon works as a mirror to the phoenix, symbolizing masculine energy, strength, and protection.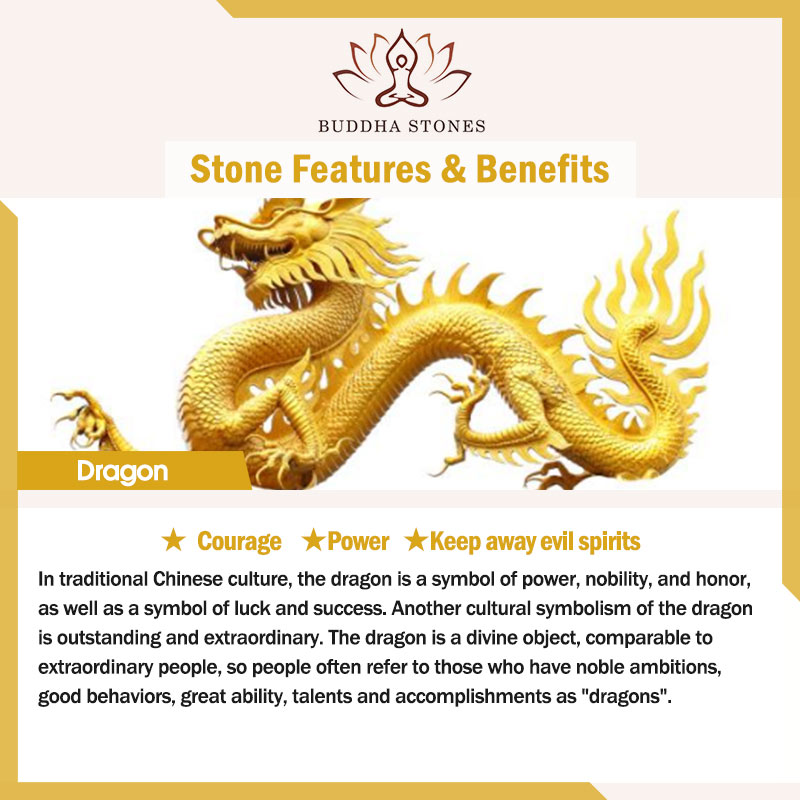 Specifications:
Item Type: Necklace, Pendant
Necklace Length: 45+5cm
Pendant Size: 46*7mm
Material: White Jade, Copper, Zircon
Weight: 7.8g
Note:
1. Products are made of natural materials, please take off the product when you are ready to sleep or wash.
2. The above data is manual measurement, there is a slight deviation, please understand!
3. The materials used in all our products are naturally environmentally friendly.4. These products are HANDMADE and NATURAL, therefore they may present some irregularities and due to lighting effects, the color may slightly vary from the one shown in the picture.