---
In order to provide you with the best experience, all our products are made by master craftsmen with selected high-quality materials and everyone owns its unique positive meaning. We hope these meaningful items will bring you good luck and positive change.💕
Product Description
Turquoise
♥ Purification ♥ Serenity ♥ Protection ♥ Wisdom ♥ Balance ♥ Strength ♥ Friendship ♥ Love ♥ Positive thinking ♥ Sensitivity ♥
Turquoise is said to activate and balance the throat chakra. This is the center of speech and self-expression. It is said to help speak wisdom and truth clearly and help in knowing and understanding that every part of us is an element of our Divine self. Turquoise encourages us to accept ourselves and help release regrets and find self-acceptance.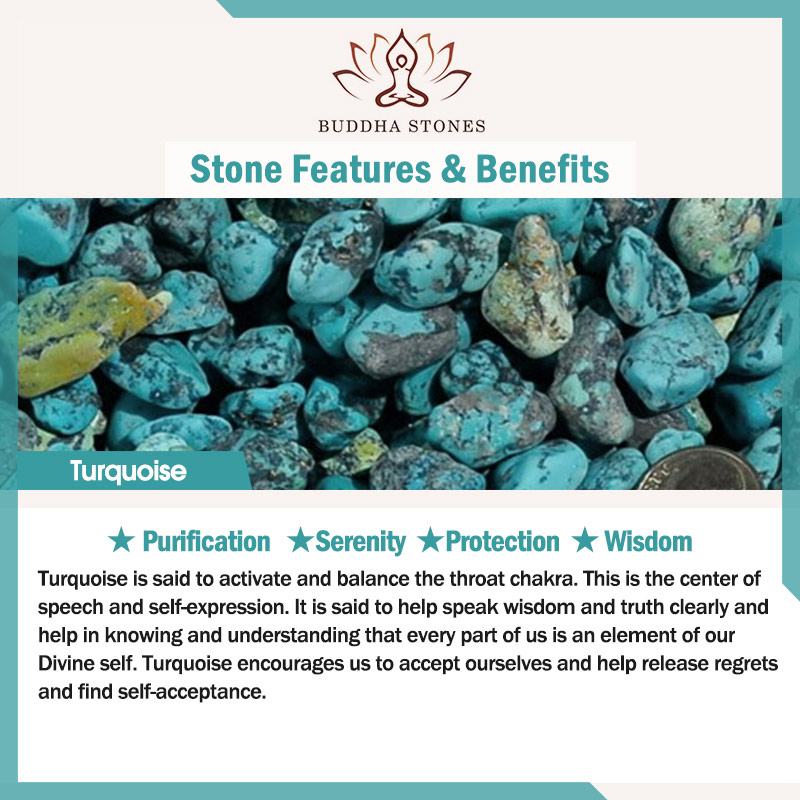 Green Agate
♥ Power ♥ Success ♥ Support ♥ Healing ♥
Green agate is known as the stone of longevity, and it is believed to has a beneficial effect on mind and spirit, clearing the mind from evil thoughts and bustle. Besides, it helps to eliminate negative energy such as stress, fatigue, turbidity, etc.
Black Onyx
♥ Protection ♥ Fortune ♥ Support ♥
Black Onyx is a stone that offers up powerful vibrations of protection, strength, focus, and willpower. This stone is here to continuously push you forward in your life. By activating your root, solar plexus, and third eye chakras, one is able to fully ground themselves to Earth. Not only will Onyx give you a jolt of energy to get up and start pursuing your dreams, but also protect you on your new journey.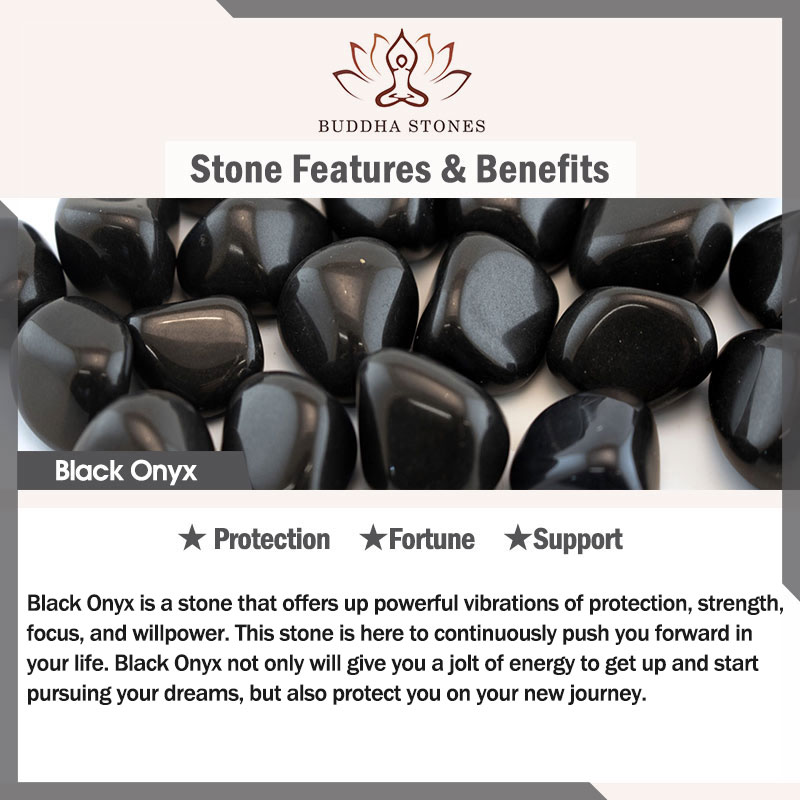 Red Agate
♥ Logical thinking ♥ Self-acceptance ♥ Confidence ♥ Calm.
Red agate can improve logical thinking and help make key decisions. It is a good material for calm and stability and helps self-analysis. It can induce self-acceptance and self-confidence, and heal anger. It greatly helps people with traumatic disorders.
Blue Agate
♥ Hope ♥ Unity ♥ Cleansing ♥ Harmony ♥ Protection ♥ Optimism ♥ Positive thinking ♥ Joy ♥ Truth ♥ Purification ♥ Promptness ♥ Calming ♥ Appreciation for nature ♥ Smooth energy flow ♥
Blue Lace Agate is a very cooling and calming stone, endowing us with a sense of peace and tranquility. A powerful throat healer, it is considered to assist with the verbal expression of thoughts and feelings. Blue Lace Agate is believed to be a great nurturing and supportive stone.
Purple Agate
♥ Protection ♥ Courage ♥ Relax ♥ Confidence ♥
The effect of purple agate is very similar to that of amethyst. It can increase self-confidence and courage. The elegant purple can enhance the temperament of the wearer and make people full of confidence and vitality. It can also help people to improve their feelings, and can make lovers and couples have a deeper romantic love, and make love loyal. It is a lucky stone for love.
Specifications:
Item Type: Bracelet
Diameter: 6.5cm
Material: Turquoise, Green Agate, Black Onyx, Red Agate, Blue Agate, Purple Agate
Note:
1. Products are made of natural materials, please take off the product when you are ready to sleep or wash.
2. The above data is manual measurement, there is a slight deviation, please understand!
3. The materials used in all our products are naturally environmentally friendly.
4. These products are HANDMADE and NATURAL, therefore they may present some irregularities and due to lighting effects, the color may slightly vary from the one shown in the picture.