---
In order to provide you with the best experience, all our products are made by master craftsmen with selected high-quality materials and everyone owns its unique positive meaning. We hope these meaningful items will bring you good luck and positive change.💕
Product Description
Blue Aventurine
♥ Cleansing ♥ Clam ♥ Peace ♥ Cure ♥ 
Blue Aventurine is a gentle stone that resonates from the mind to the heart, working calmly, rationally, and steadily. It enhances energy and is a stone of self-discipline and inner strength. It assists us in making clear decisions and sticking by them. It helps calm fiery emotions and allows us to be less affected by external influences, be more in control, and at peace within ourselves. It is helpful to those who find themselves stuck in an immature state of development by clearing stagnant energies and opening us up to inner growth and spiritual work.
Green Aventurine
♥ Luck ♥ Positivity ♥ Balance ♥ 
Green Aventurine is the most popular version of this wealthy and wonderful stone. For those who are keen to attract a little more of Lady Luck's energy into their world, Green Aventurine is the stone to turn to. Along with being a talisman of good fortune, this stone is also ready to soothe the soul, regulate your energy, and keep your heart open and ready to receive.
Black Onyx
♥ Protection ♥ Fortune ♥ Support ♥
Black Onyx is a stone that offers up powerful vibrations of protection, strength, focus, and willpower. This stone is here to continuously push you forward in your life. By activating your root, solar plexus, and third eye chakras, one is able to fully ground themselves to Earth. Not only will Onyx give you a jolt of energy to get up and start pursuing your dreams, but also protect you on your new journey.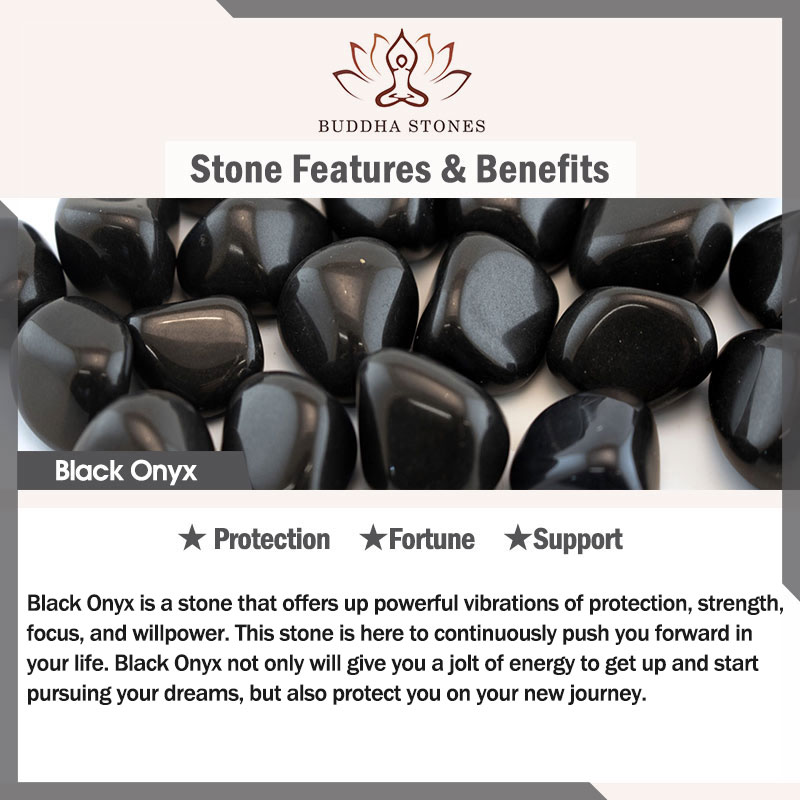 Red Agate
♥ Logical thinking♥ Self-acceptance ♥ Confidence ♥ Calm
Red agate can improve logical thinking and help make key decisions. It is a good material for calm and stability and helps self-analysis. It can induce self-acceptance and self-confidence, and heal anger. It greatly helps people with traumatic disorders.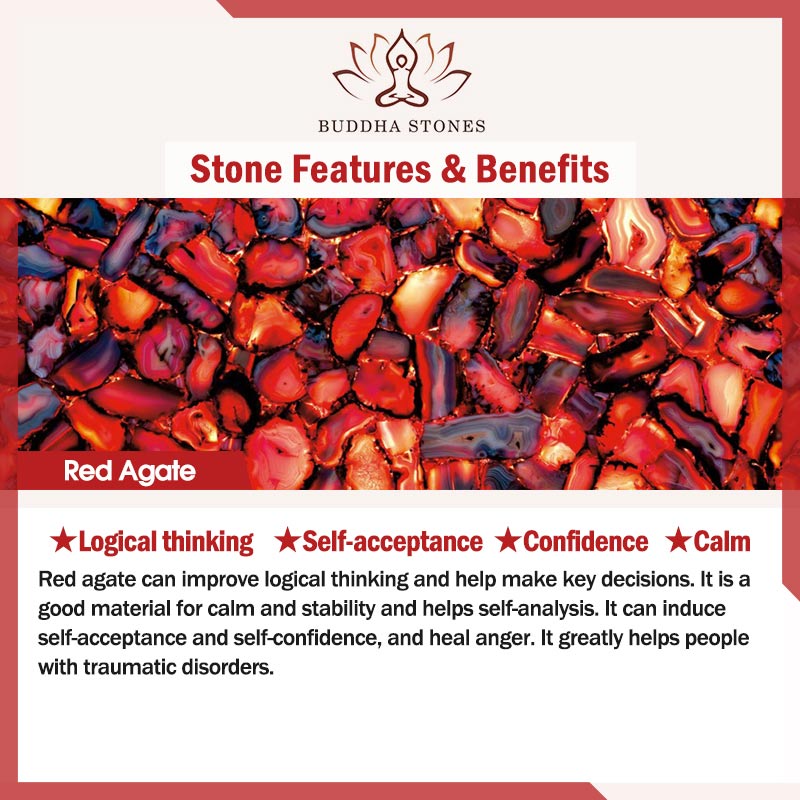 Specifications:
Item Type: Bracelet
Bead Size: 0.31 IN (8MM)
Material: Blue Aventurine,Green Aventurine, Black Onyx, Red Agate, Pink Crystal, Opal, Tiger Eye, Golden Silk Jade
Length: 7.3 IN (18.5CM)
Note:
1. Products are made of natural materials, please take off the product when you are ready to sleep or wash.
2. The above data is manual measurement, there is a slight deviation, please understand!
3. The materials used in all our products are naturally environmentally friendly.
4. These products are HANDMADE and NATURAL, therefore they may present some irregularities and due to lighting effects, the color may slightly vary from the one shown in the picture.