---
In order to provide you the best experience, all our products are made by master craftman with selected high-quality materials and everyone owns its unique positive meaning. We hope these meaningful items will bring you good luck and positive change.💕
Product Description
Palo Santo
♥ Purify ♥ Relaxing ♥ Calm ♥ 
The high resin content of palo santo wood is believed to have purifying properties when it's burned, hence why it was traditionally used to clear negative energy and purify spaces, people, and objects.
Burning palo santo as part of a calming ritual can help promote a shift in energy. The pleasing, grounding aroma of palo santo triggers the brain's olfactory system, stimulating the relaxation response and preparing the mind for meditation or creative focus. Its scent is relaxing and might help ease stress.
Amethyst
♥ Increases nobility ♥ Spiritual awareness ♥ Inner peace and healing ♥ Healing of body, mind & soul ♥ Positive transformation ♥ Meditation ♥ Balance ♥ Relieves stress ♥ Communication♥
A gorgeous purple gemstone, the amethyst is said to bring strength, courage, and peace. These benefits can help promote healing. It's a soothing stone with peaceful properties, with a quiet energy that should also help release creativity. Since the stone has such tranquil qualities, it's a great gift for anyone suffering from anxiety, mood disorders, and addictions. It is said to promote spiritual and physical health.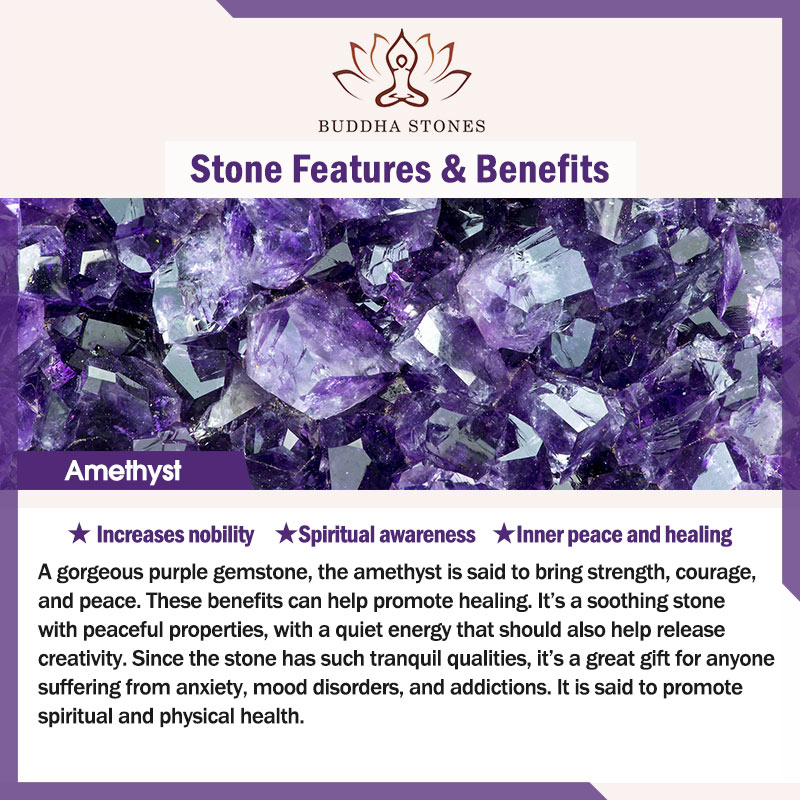 Green Aventurine
♥ Luck ♥ Positivity ♥ Balance ♥ 
Green Aventurine is the most popular version of this wealthy and wonderful stone. For those who are keen to attract a little more of Lady Luck's energy into their world, Green Aventurine is the stone to turn to. Along with being a talisman of good fortune, this stone is also ready to soothe the soul, regulate your energy, and keep your heart open and ready to receive.
Red Jasper
♥ Passion ♥ Support  ♥ Protection ♥ Balance ♥ 
Red Jasper is a member of the Chalcedony mineral class. It is an opaque version of quartz with a vitreous luster and opaque transparency.Jasper also comes in shades of green, yellow, black, orange, yellow, blue, and brown. Red Jasper has a deep red coloring ranging from bright red to brownish red. The meaning of Red Jasper is grounding, passion, and protection.Daring,delicate and the dreamiest shade of fire red, Red Jasper is one of those stones that screams energy right down to its very core. It's a stone that brings balance, stamina, courage, and the inner strength of a warrior. It's lush, it's deep, and it's utterly nurturing for the soul.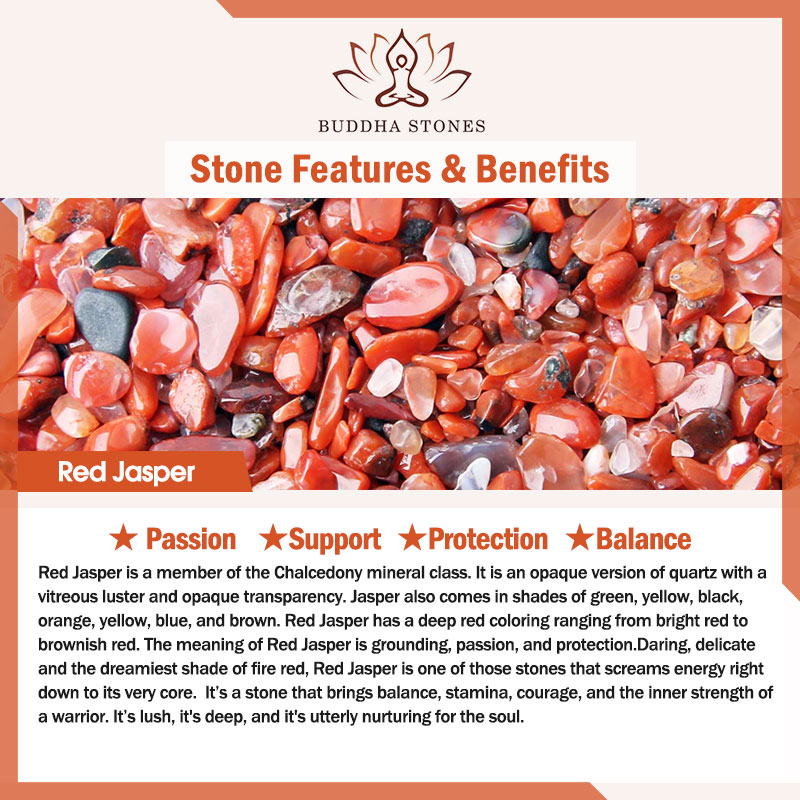 Lazurite
♥ Balance ♥ Serenity ♥ Positive ♥ Self Care ♥
Lazulite will help you strike a balance between the various chakras in your body. It will also help you maintain your peace of mind. This crystal will increase your powers of focus and concentration and give you peace, increase your self-respect, maintain your balance in life, and relieve the tension in your body. It will infuse you with positive, uplifting spiritual energies.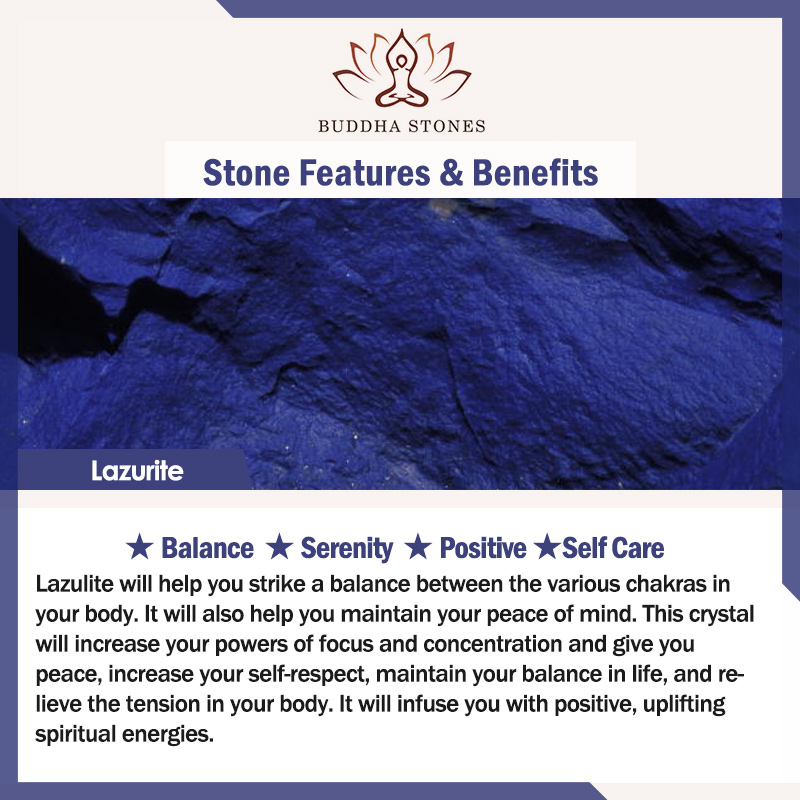 Specifications:
Item Type: Incense
Material: Palo Santo, Amethyst, Green Aventurine, Red Jasper, Lazurite
Length: 3.93 inches (10cm/Stick)
Package Included: Palo Santo*1, Crystal*1, White Sage Smudge*1
Weight: 65g
Note:
1. Products are made of natural materials, please take off the product when you are ready to sleep or wash.
2. The above data is manual measurement, there is a slight deviation, please understand!
3. The materials used in all our products are naturally environmentally friendly.
4. These products are HANDMADE and NATURAL, therefore they may present some irregularities and due to lighting effects, the color may slightly vary from the one shown in the picture.