---
In order to provide you the best experience, all our products are made by master craftman with selected high-quality materials and everyone owns its unique positive meaning. We hope these meaningful items will bring you good luck and positive change.💕
Product Description
Red String
♥ Protection ♥ Luck ♥ Faith ♥ Strength ♥ Connection ♥
In lineages of Tibetan Vajrayana Buddhism, tying a cord or string around the wrist is common during ceremonies. Traditionally, the Lama blesses the string and then ties a knot and imbues it with a mantra. Similar to other traditions, it's said that these red cords bring luck and offer protection. In ancient Chinese legend, the Red Thread of Fate is - invisible and ties all those whose lives will intertwine together. It is governed by the Chinese God of marriage, Yue Lao, as it's primarily associated with the link between two people destined to be married. Throughout history and across philosophies, the red string has been worn for protection, faith, good luck, strength, and connection.
Today many people use it as a reminder that they're not alone. It's also a symbol of being loved, supported and, feeling safe and secure. For others, it's a prompt to stay positive while facing any adversity.
KOI FISH SYMBOL
♥ Luck ♥ Fortune ♥ Love ♥
As a kind of auspicious thing, the Cyprinus carpio haematopterus symbolizes good luck and has the reputation of "a living gem in the water". The Cyprinus carpio haematopterus is beautiful in color and can play freely in the water. This ability makes people who have suffered from floods admire it. They believe that it can suppress floods and protect safety; Cyprinus carpio haematopterus has many children, which symbolizes much good fortune. The Cyprinus carpio haematopterus likes to be in groups and cannot live without water. People use the love of fish and water as a metaphor for interpersonal relationships, and it extends to the love of couples and a happy marriage.
Silver
♥ Calm ♥ Balance ♥ Blessing ♥ Protection ♥ Keep away evil spirits ♥
Silver has relatively stable chemical properties and is not easy to deteriorate. At the same time, silver also has certain effects on the human body. Silver is one of the seven treasures of Buddhism. Wearing silver jewelry can protect you from evil spirits. Silver can sterilize and reduce inflammation, detoxify and maintain health, and prolong life. Long-term use can accelerate metabolism and enhance resistance.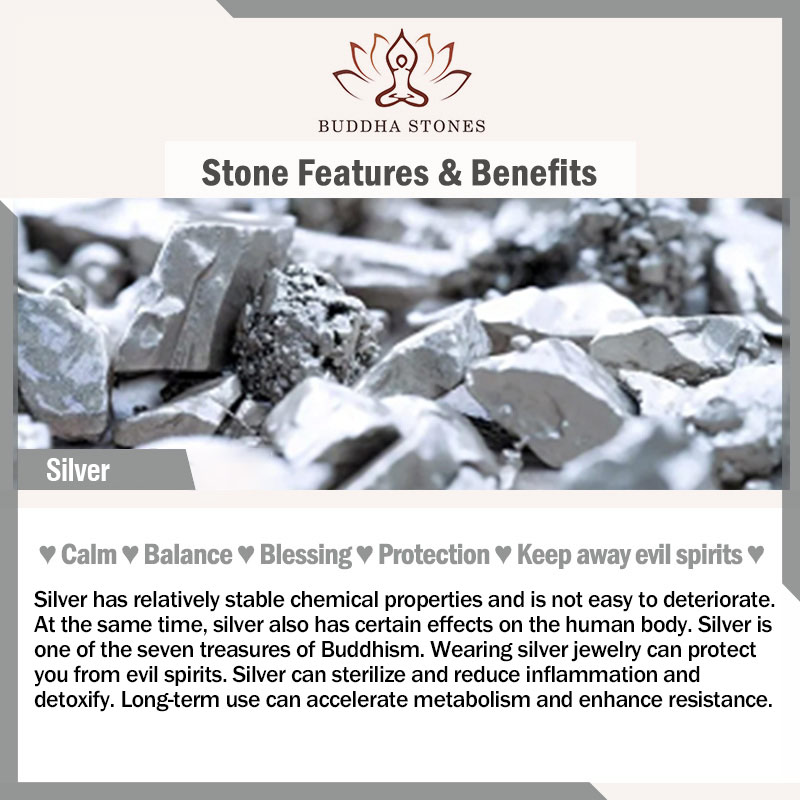 Specifications:
Item Type: Bracelet
Wrist Circumference: 14-20cm
Bracelet Length: 14-20cm (Adjustable)
Material:

Red

String, 999 Sterling Silver
Note:
1. Products are made of natural materials, please take off the product when you are ready to sleep or wash.
2. The above data is manual measurement, there is a slight deviation, please understand!
3. The materials used in all our products are naturally environmentally friendly.
4. These products are HANDMADE and NATURAL, therefore they may present some irregularities and due to lighting effects, the color may slightly vary from the one shown in the picture.