---
In order to provide you the best experience, all our products are made by master craftman with selected high-quality materials and everyone owns its unique positive meaning. We hope these meaningful items will bring you good luck and positive change.💕
Product Description
Copper
♥ Balance ♥ Self Care ♥ Healing ♥ Wealth ♥ Luck
Copper metal is a good conductor of heat and electricity. Spiritually, it also grounds and transfers vibration frequencies from the physical realm to the spiritual one, and vice versa. As a result, you can channel and communicate with higher dimensional beings, cleanse your aura, mind, and find out information from the spiritual world. Copper metal is the giver of positivity and goodness, as well as the bringer of good luck in various endeavors. It attracts money, prosperity, and all-round abundance.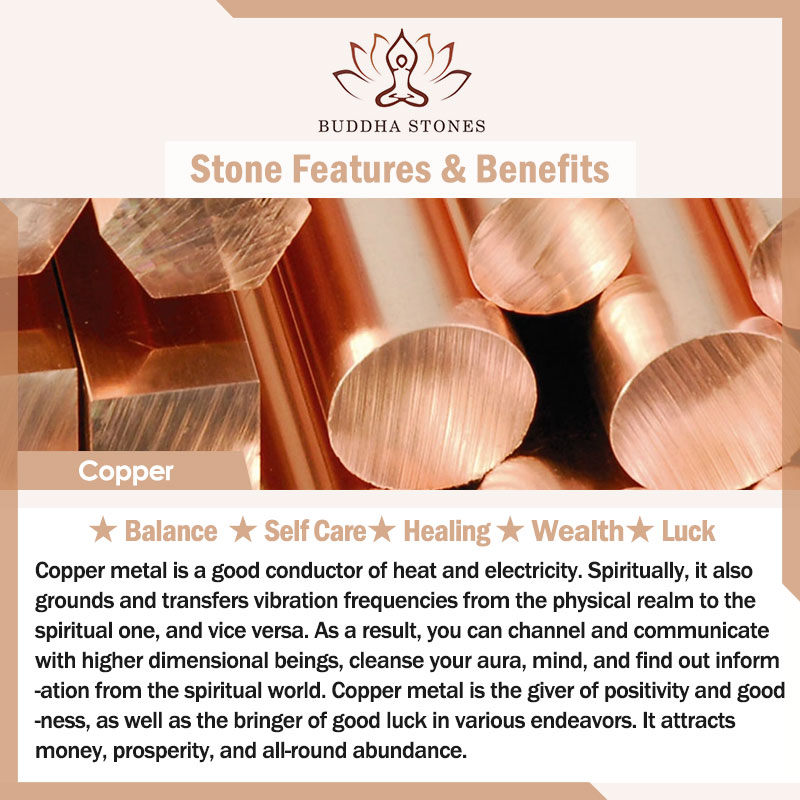 Six True Words 'Om Mani Padme Hum'
♥ Love ♥ Focus ♥ Wisdom ♥ Purity ♥ Peace ♥ Creativity ♥
These Six True Words 'Om Mani Padme Hum-are the most common mantra in Tibet. This mantra produces the sound and vibration which allows you to feel at one with the universe. The mantra is considered to have high spiritual and creative power. Om means the vibration of the universe, symbolizes ones impure body, speech and mind Ma Ni means the jewel, symbolizes factors of the method, compassion, and love, the altruistic intention to become enlightened Pad Me means lotus and symbolizes wisdom.Hum means inseparability;symbolizing purity and can be achieved by the unity of method and wisdom. This chant brings you joy and peaceful vibrations and supposedly,contained in this verse is the truth of the nature of suffering and how to remove its causes.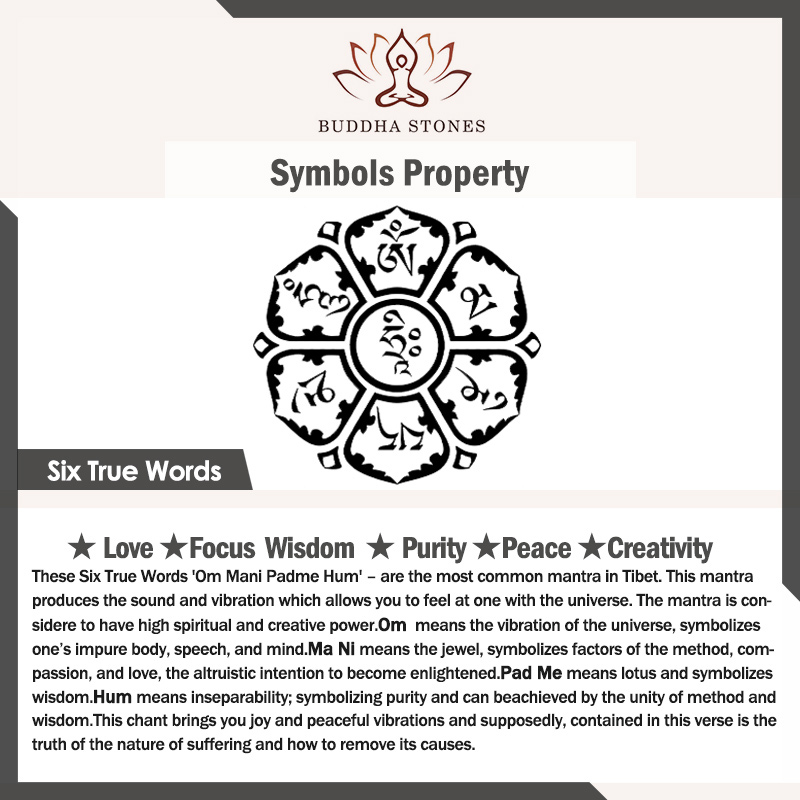 Swastika-卍
♥ Luck ♥ Well-being ♥  
The word swastika comes from Sanskrit: स्वस्तिक, romanized: svastika, meaning "conducive to well-being". It is a symbol of divinity and spirituality in Indic religions, including Hinduism, Buddhism, and Jainism. It was a symbol of auspiciousness and good luck. In Buddhist symbolism, it represents the auspicious footprints of the Buddha.
Specifications:
Item Type: Ring
Gender: Unisex
Size: Adjustable
Width: 7.86mm
Inner Diameter: 17mm, 18mm, 19mm, 20mm, 21mm
Material: Copper, Electroplated
Weight: 6.3g
The outer ring can be rotated
Note:
1.Products are made of natural materials, please take off the product when you are ready to sleep or wash.
2.The above data is manual measurement, there is a slight deviation, please understand!
3.The materials used in all our products are naturally environmentally friendly.
4. These products are HANDMADE and NATURAL, therefore they may present some irregularities and due to lightning effects, the colour may slightly vary from the one shown in the picture.