---
In order to provide you the best experience, all our products are made by master craftman with selected high-quality materials and everyone owns its unique positive meaning. We hope these meaningful items will bring you good luck and positive change.💕
Product Description
Turquoise
♥ Purification ♥ Serenity ♥ Protection ♥ Wisdom ♥ Balance ♥ Strength ♥ Friendship ♥ Love ♥ Positive thinking ♥ Sensitivity ♥
Turquoise is said to activate and balance the throat chakra. This is the center of speech and self-expression. It is said to help speak wisdom and truth clearly and help in knowing and understanding that every part of us is an element of our Divine self. Turquoise encourages us to accept ourselves and help release regrets and find self-acceptance.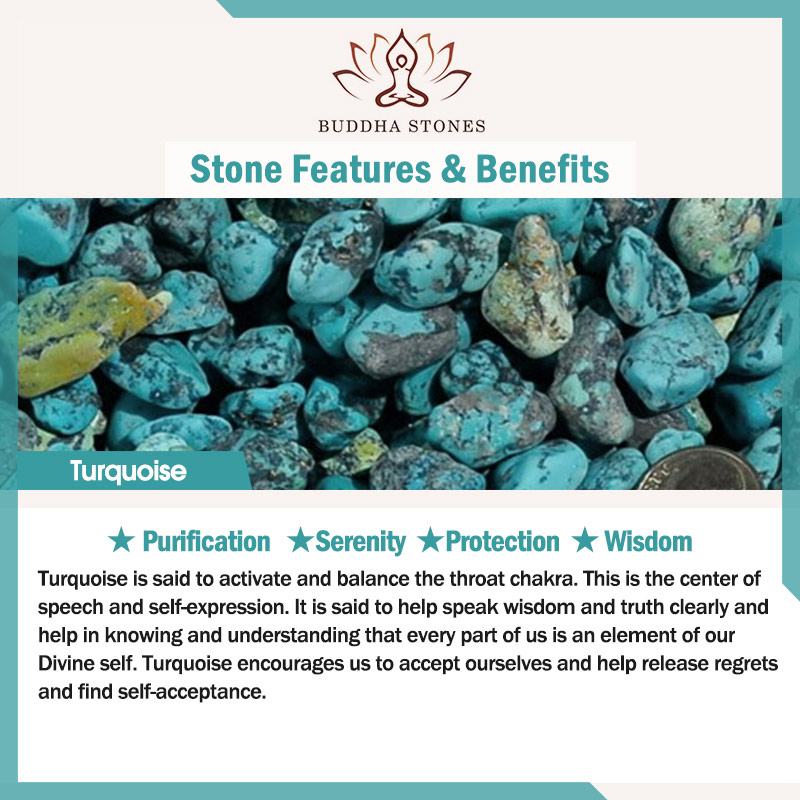 Lazurite
♥ Balance ♥ Serenity ♥ Positive ♥ Self Care ♥
Lazulite will help you strike a balance between the various chakras in your body. It will also help you maintain your peace of mind. This crystal will increase your powers of focus and concentration and give you peace, increase your self-respect, maintain your balance in life, and relieve the tension in your body. It will infuse you with positive, uplifting spiritual energies.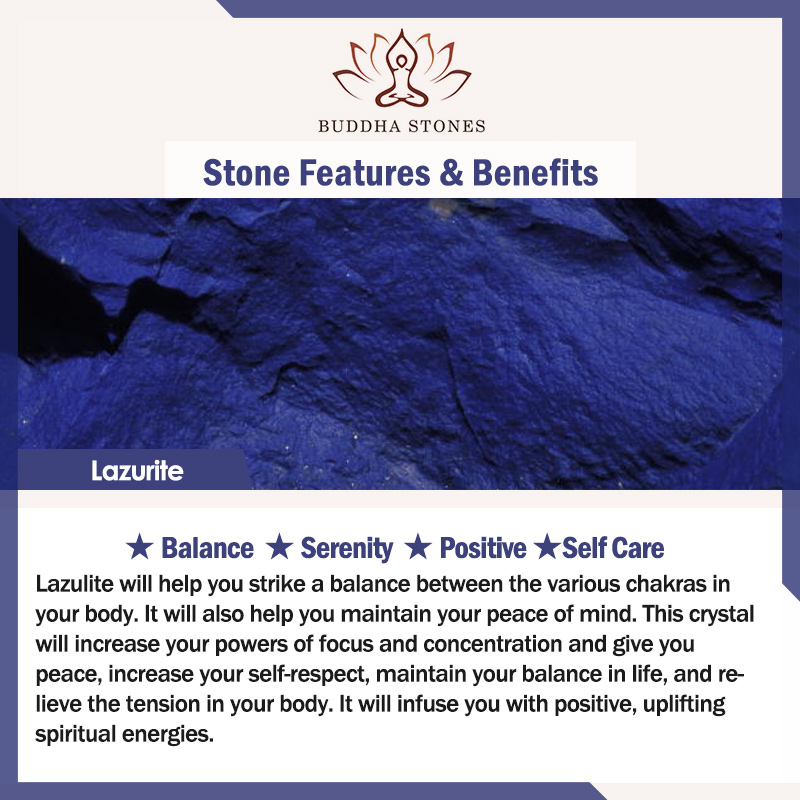 Tiger Eye
♥ Protection ♥ Courage ♥ Strength ♥
Tiger's Eye is a stone to release your fears, anxieties, self-loathing and unlock hidden talents.
It's the stone that can give you courage, strength of mind, and self-confidence to tackle anything that will come your way.
Besides, it serves as the spiritual compass that guides you towards the light, helping you harness the powers of the universe in whatever you set out to do,
whether it's matters of the heart or the boldest career ambitions.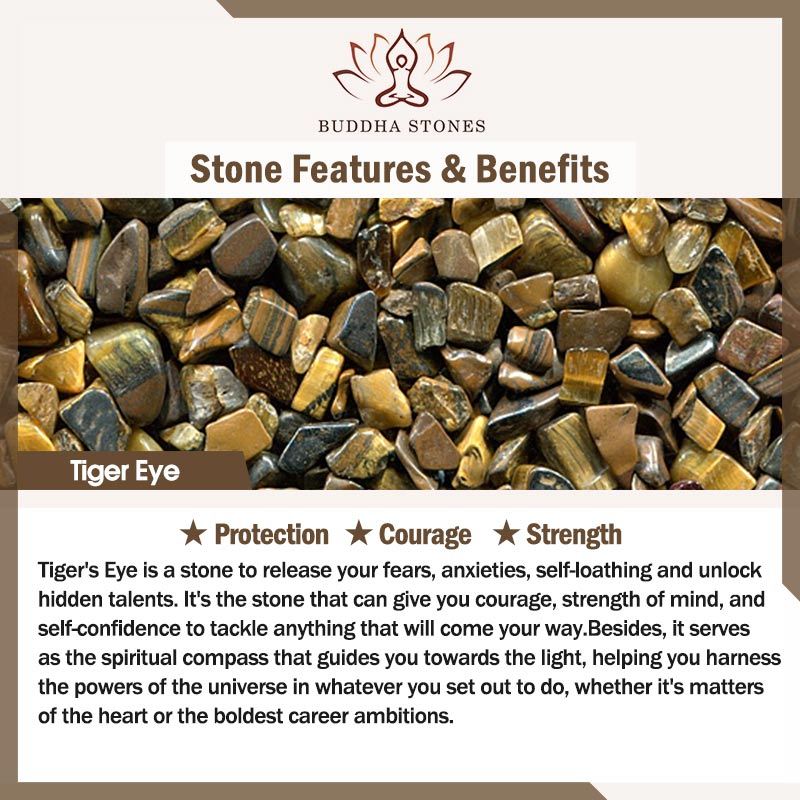 Red Agate
♥ Logical thinking ♥ Self-acceptance ♥ Confidence ♥ Calm
Red agate can improve logical thinking and help make key decisions. It is a good material for calm and stability and helps self-analysis. It can induce self-acceptance and self-confidence, and heal anger. It greatly helps people with traumatic disorders.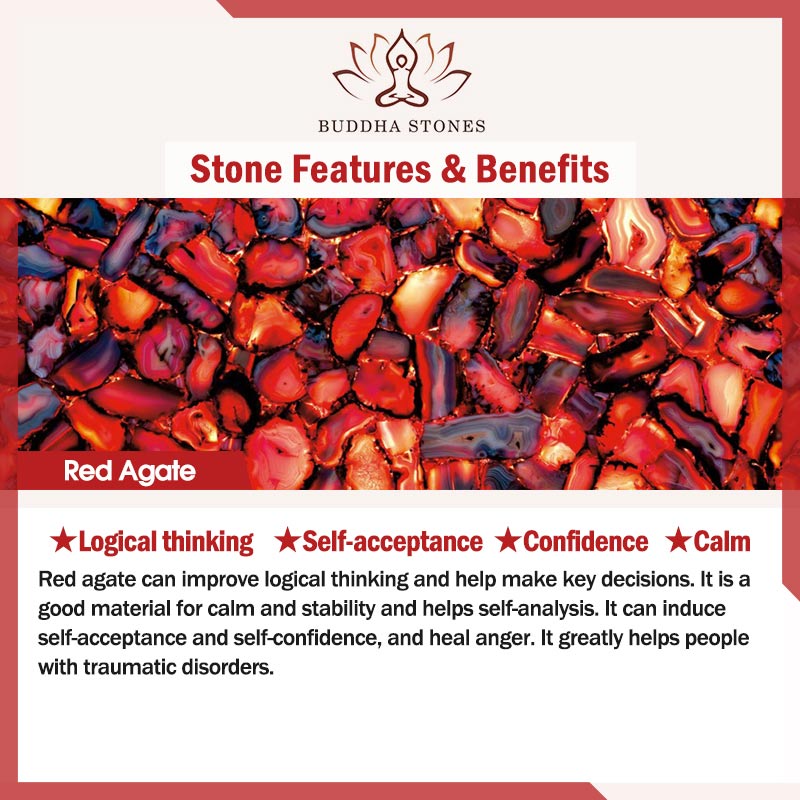 White Turquoise
♥ Calm ♥ Wealth ♥ Blessing ♥ Relaxation ♥ Keep away evil spirits ♥
White Turquoise is also a wealth-gathering stone, has the effect of attracting wealth. Putting white turquoise on the bottom of your pillow to sleep can help prevent nightmares and nightmares and , white turquoise can prevent accidents caused by interference from foreign objects when driving or traveling.
Frosted Stone
♥ Balance ♥ Activate ♥ Moisturize ♥ Cure
Frosted Stone balances body processes, supports yin energy, vitalizes the respiratory system. Moistening. Brings healing light to the body.
Specifications:
Item Type: Bracelet
Beads Size: 6mm, 8mm, 10mm
Gender: Female
Material: Turquoise, Lazurite, Tiger Eye, Red Agate, White Turquoise, Frosted Stone, Alloy
Note:
1.Products are made of natural materials, please take off the product when you are ready to sleep or wash.
2.The above data is manual measurement, there is a slight deviation, please understand!
3.The materials used in all our products are naturally environmentally friendly.
4. These products are HANDMADE and NATURAL, therefore they may present some irregularities and due to lightning effects, the colour may slightly vary from the one shown in the picture.