---
In order to provide you with the best experience, all our products are made by master craftsmen with selected high-quality materials and everyone owns its unique positive meaning. We hope these meaningful items will bring you good luck and positive change.💕
Product Description
The Tree of Life
♥ Creation ♥ Unity ♥ Enlightenment ♥ Connection ♥
The Tree of Life commonly represents the interconnectedness of everything in the universe. It symbolizes togetherness and serves as a reminder that you are never alone or isolated, but rather that you are connected to the world. A tree is a universal symbol of strength. The Tree of Life also symbolizes immortality because even as the tree grows old, it creates seeds that carry its essence. Trees have always evoked a sense of calm and peace. In Buddhism, the Tree of Life is known as the Bhodi-tree and is believed to be the Tree of Enlightenment. It was under this tree that Buddha reached enlightenment so it is seen as a very sacred symbol.
Amethyst
♥ Increases nobility ♥ Spiritual awareness ♥ Inner peace and healing ♥ Healing of body, mind & soul ♥ Positive transformation ♥ Meditation ♥ Balance ♥ Relieves stress ♥ Communication
A gorgeous purple gemstone, the amethyst is said to bring strength, courage, and peace. These benefits can help promote healing. It's a soothing stone with peaceful properties, with a quiet energy that should also help release creativity. Since the stone has such tranquil qualities, it's a great gift for anyone suffering from anxiety, mood disorders, and addictions. It is said to promote spiritual and physical health.
Say no to negativity.
Affirmations: Use positive and uplifting affirmations such as "My energy is safe and protected" or "I am glowing with positivity" to enhance the stone's effects.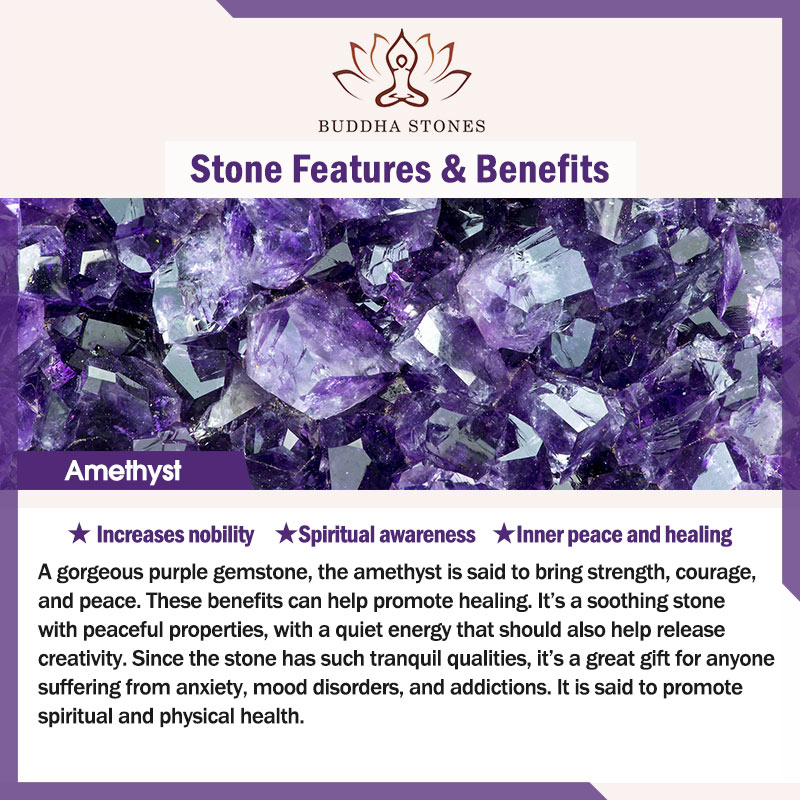 Pink Crystal
♥ Soothing ♥ Warmth ♥ Love ♥ Self-acceptance

They will warm your heart and calm your soul. They will also help ease your emotions, soothe your body, and provide you with nourishing energy.Pink crystal promotes self-acceptance, self-worth, self-love and all kinds of love.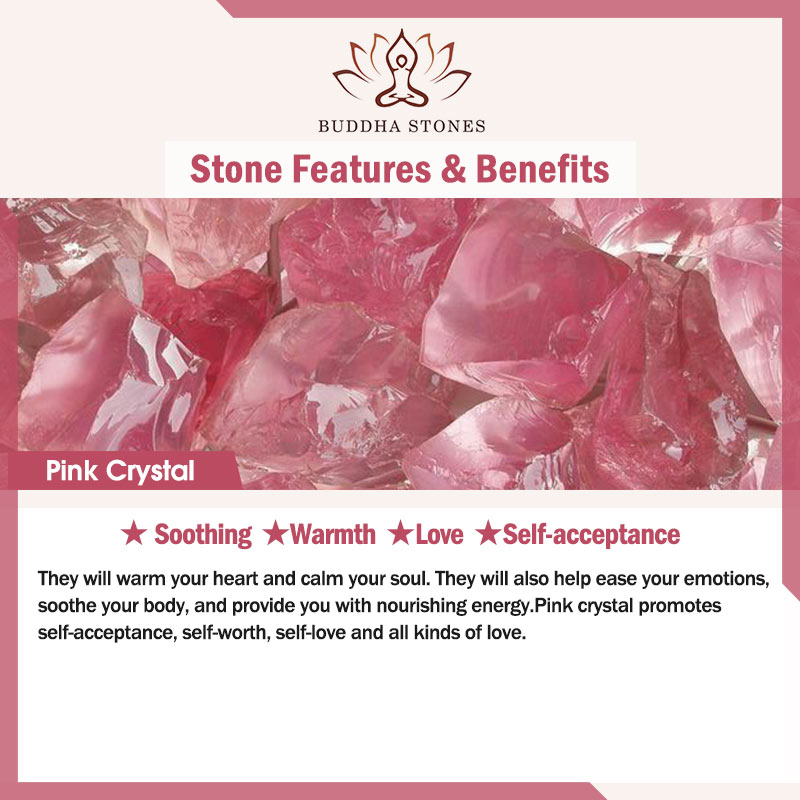 Opal
♥ Love ♥ Success ♥ Calm ♥ Motivation ♥
Opal also known as "Flash Mountain Cloud", is mainly produced in Australia and is designated as the National Stone of Australia by Australia. There are many types and forms of opal, such as shining mountain clouds with colorful light, white purple opal (Bertrandite / Tiffany Stone), Dandiratic Opal with a unique texture, etc.
Opal (opal) has the following effects: Opal responds to the crown chakra, can inspire inspiration and imagination, and is a gem for a prosperous career and fortune. It can make people calm and calm, exude noble temperaments, promote the relationship between the opposite sex, and attract the feeling of love and romance. In addition, opal has a beautiful effect.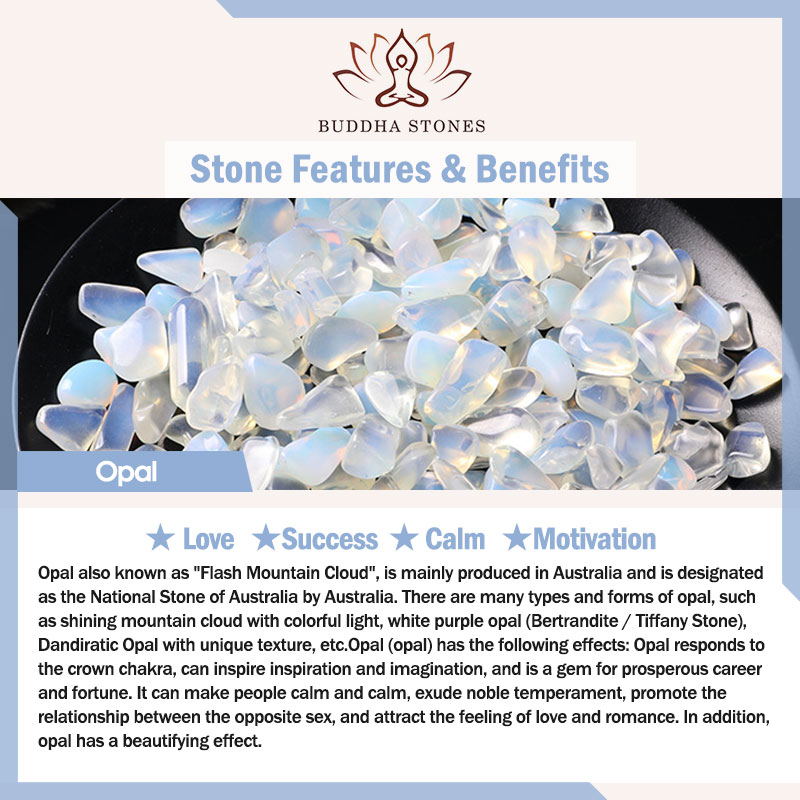 Green Aventurine
♥ Opportunity ♥ Lucky ♥ Energy ♥ Optimistic

The Green Aventurine is known as the "Stone of Opportunity" and is considered to be the luckiest of all crystals, especially in terms of expressing prosperity and wealth, or increasing favor in competitions or games of chance. People only need to get close to it to get its benefits.
Specifications:
Item Type: Necklace
Band type: Leather Cord
Necklace Size: 30x22 mm
Necklace Length: 45+5 cm
Material: Natural Amethyst, Pink Crystal, Opal, Green Aventurine
Note:
1. Products are made of natural materials, please take off the product when you are ready to sleep or wash.
2. The above data is manual measurement, there is a slight deviation, please understand!
3. The materials used in all our products are naturally environmentally friendly.
4. These products are HANDMADE and NATURAL, therefore they may present some irregularities and due to lighting effects, the color may slightly vary from the one shown in the picture.